Before I explain what an ideal client avatar is, let me ask you a question.
Do you sell to "Joe Schmo?"
Okay, Joe Schmo => Joe Anybody => No one in particular.
Several small business owners make the mistake of "selling to anybody." If you plan to build and scale a successful brand, creating a client avatar for your business is not an option. It is a necessity!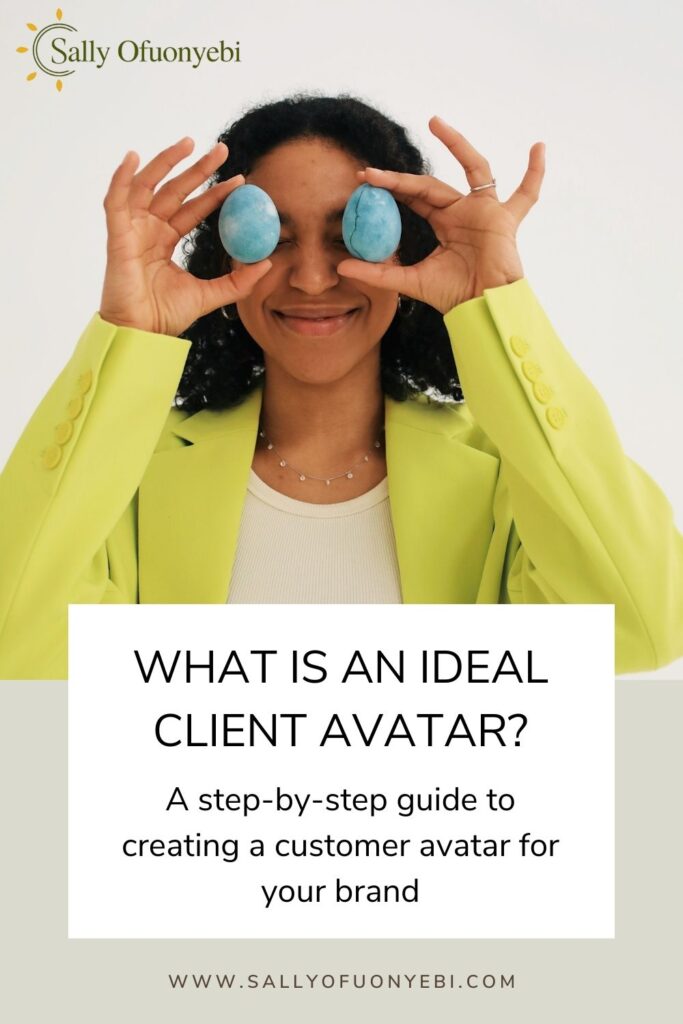 If I say:
"Somebody, call 911!"
"The lady in blue! Call 911!"
In your opinion, which of these statements above will cause fast action?
Number 2, right? My exact thoughts!
The more definitive you are about who your ideal client is, the more sales you will make. So, what is an ideal client avatar, and how can you create yours? Grab a cup 'cause sis is about to pour!
What is an ideal client avatar?
A client avatar is the detailed profile of a figure you make up to represent your target audience.
Now, while it can be overwhelming to address everyone, an avatar allows you to focus on a representation of your target audience so you can communicate in a way that aligns with them.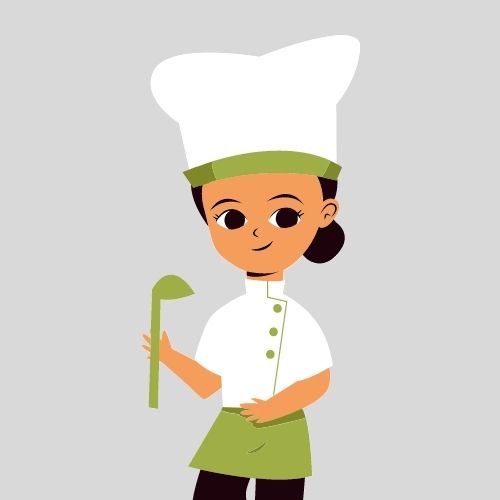 Other people can refer to the client avatar in varying terms, such as:
Client persona
Customer avatar
Buyer persona
Target customer persona
All these names still refer to the single fictional character you'll address in the place of your target market.
Why is a client avatar important?
Creating a client avatar has various advantages for your business. Here are five reasons why you need to develop a client persona for your business:
Identify your ideal clients in a sea of audiences
Having a client avatar allows you to cut through the noise and communicate with your people.
It'd be hard to connect or even sell when you play it safe by addressing everyone in your brand message. By creating a customer avatar for your business, you'll know how to address your market without minding the other 400 million small businesses.
Communicate with them effectively
When you have a figurative representation of your ideal client, you can talk to potential customers in a way they can understand.
A client avatar allows you to do a thorough job on market research. This way, you can address your target audience's problems and pain points. You know, understand, and can provide the right solution for your ideal clients.
Build brand trust and authority
By understanding your target audience's challenges enough to provide the right solution, you begin to gain their trust.
Developing a client avatar empowers you to stand out amidst your competitors. In the eyes of your audience, you're the expert who can help them.
They begin to look up to you for information and answers to their questions. This helps you build brand credibility and authority in your niche.
Share aligned brand messaging
Knowing what to say becomes easy when you know who you're speaking to.
You know how to address them, and this reflects in every piece of your brand message, whether it's your sales page, social captions, blog post, or website copy.
The more aligned your message is to your audience's needs and goals, the more they're likely to hear from you. Your ideal clients will trust you because your content resonates with them.
Promote your business
With a customer avatar, you know everything about your ideal client and can share the right message. The more aligned your brand message is, the better attention your audience will pay to you. Ultimately, this will increase your conversion rates.
Also, a client avatar includes information about where your audience hangs. This makes it easy to market your business since you know where to find them.
How to create a client avatar
Now that you know the benefits of a client avatar. How do you create one for your business?
Here's a step-by-step guide to creating your customer avatar:
The first thing to do when creating a client avatar is market research. You need to gather as much information as you can about your target audience. This information should allow you to:
1. Figure out your audience's personality
This involves two areas: your audience's demographics and psychographics.
Demographics: You should look into the physical and socio-economic data of your ideal client, such as:
Age range
Occupation
Location
Marital status
Family size.
Psychographics: This deals with the psychological and behavioral patterns of your audience. These include:
What your audience loves
Where they hang out
What tools they have
What they are afraid of
What their lives look like.
2. Identify their problems and pain points
Find out the challenges your target audience faces. Pinpoint these problems they need solutions to and the resulting pain points.
Here are steps to take to uncover their challenges:
Share survey forms
Create social media polls
Interview an ideal client
Create a fun quiz (like this one I created)
Take note of their worries in niche forums
Use keyword research tools like AnswerThePublic to find questions your audience is asking
3. Highlight their goals and dreams
Using your methods above, take note of your target audience's goals.
Another effective way to do this is by creating posts or stories asking them directly. Ask them what their short and long-term goals are.
Don't give them options here. Just allow them to write their answers. Knowing what goals your ideal client wants to achieve will guide you through creating offers relevant to their dreams.
4. Mention the solutions to their problems
Now that you know your audience's dreams and the challenges stopping them from getting there, you need to list possible solutions.
Brainstorm and jot down ideas that can put an end to these problems.
The idea is to help your audience reach their goals by creating offers based on these solutions.
5. Give your avatar a name and face
Name and create a headshot for your client avatar based on the personality and points you've created from steps 1-4.
If you love the ink and paper style, you can make a simple hand sketch of your avatar headshot. Otherwise, you can use digital software like Canva.
For example, if your target clients are chefs, and you create a face in a chef's hat like the "Chef Cara" avatar above.
That'd make sense, right?
Also, you can search for stock photos that best describe your audience online. Although, this will be a harder task compared to designing it yourself.
When naming your avatar, feel free to use any name — Julie, Coach Lucy, or Agent Lucas. But, ensure that your avatar image and name remind you of your ideal audience.
6. Put together a workbook
Now, put everything you've created so far into a workbook you can go through.
Headshot and name
Demographics
Psychographics
Goals and dreams
Problems and pain points
Solutions
You can create your workbook with a tool like Canva. Also, ensure that you title it something memorable such as [Your brand name] client avatar info.
Note: This section contains an affiliate link and I earn a commission if you buy through it. This is at no extra cost to you.
How to create a client avatar workbook in Canva
Step 1: Sign up or log in to Canva. It's easy to create an account if you don't have one. Just click Get started with Canva Pro or register for free by clicking sign up. Then, choose your preferred method of registration.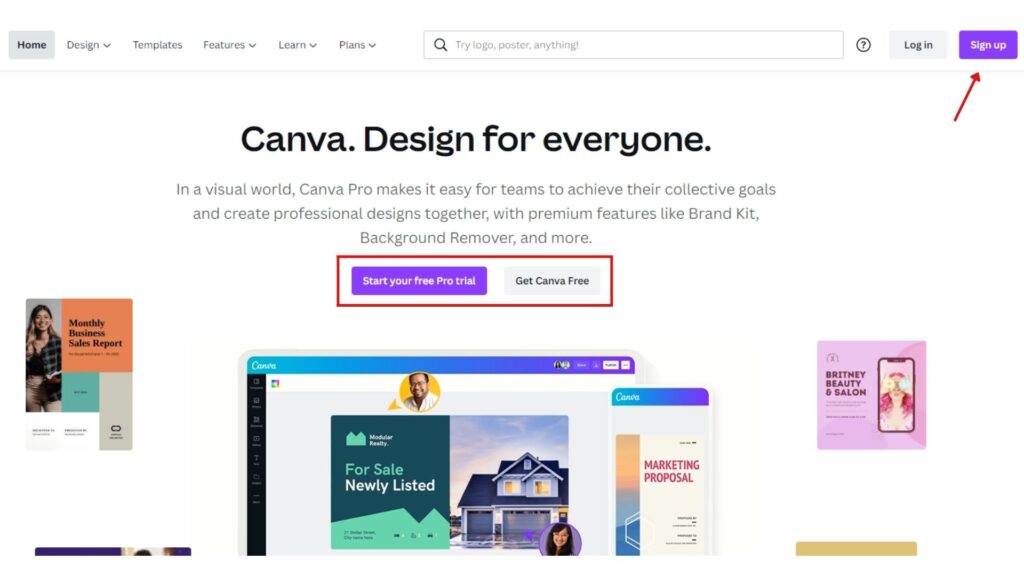 You can create a branded client avatar workbook from scratch. If you need access to more features — better images, templates, animations, avatars, and premium fonts, consider signing up for Canva Pro.
Step 2: Go into the search bar and search A4 or US letters, depending on your preference.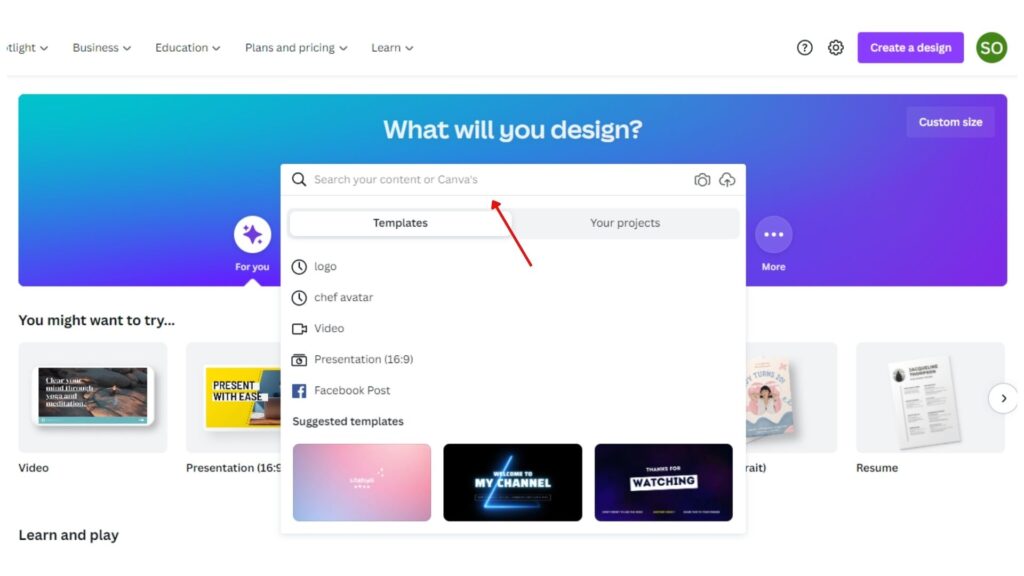 Here are their sizes:
A4: 210 x 297mm/8.3 by 11.7 inches
US letter: 215.9 x 279.4mm/8.5 by 11 inches
Once the result pops up, you'll see a variety of existing templates. Choose the one you like.
If you have the time to try new things, you can design from scratch by navigating to Create a design at the right top corner > Custom size > enter the Dimension of the workbook you want to create.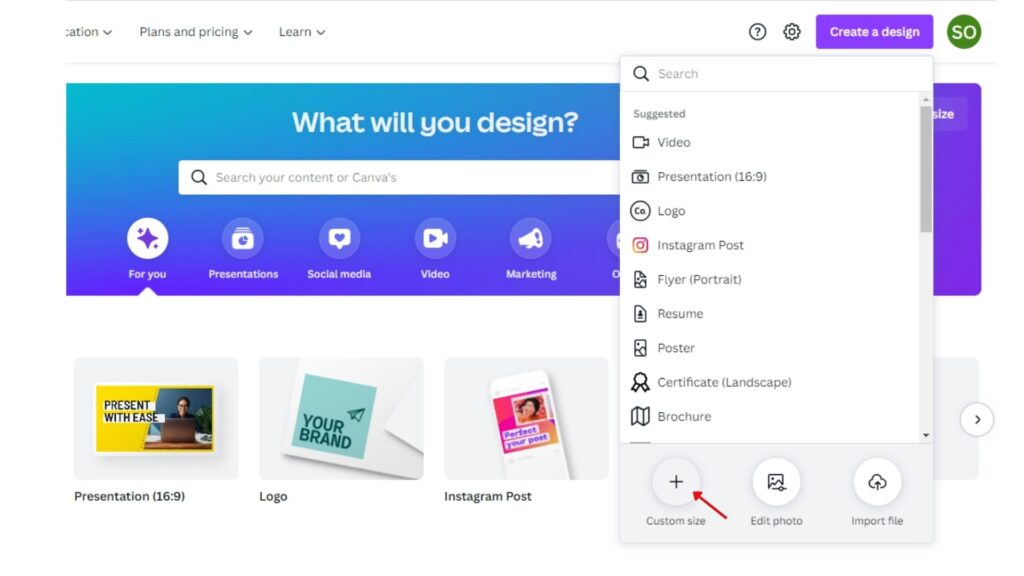 Step 3: Design your workbook. You can add your brand colors, logo, texts, and fonts using the tools highlighted in the left corner.
Also, you can switch templates, add shapes, explore avatars, and stock photos.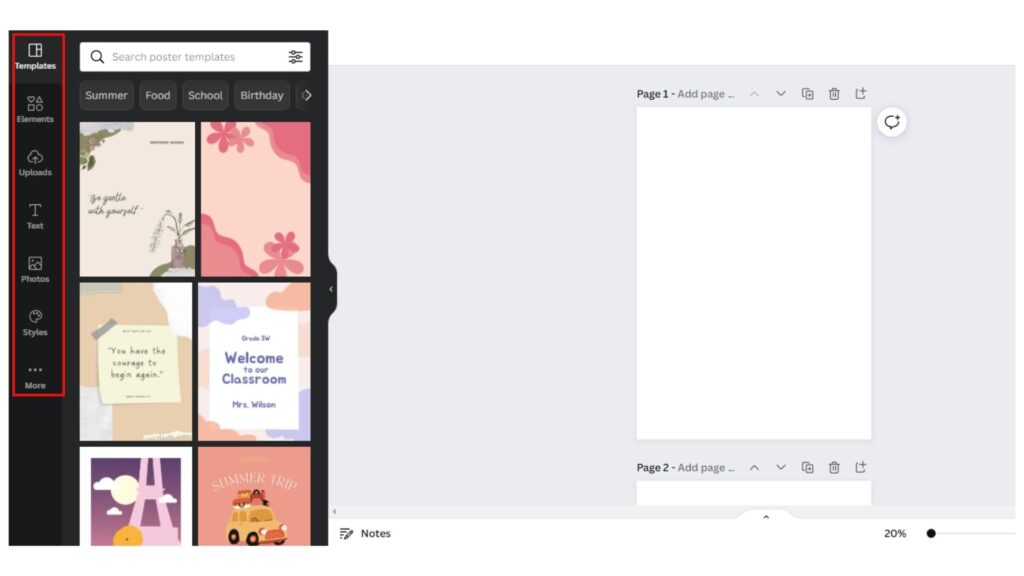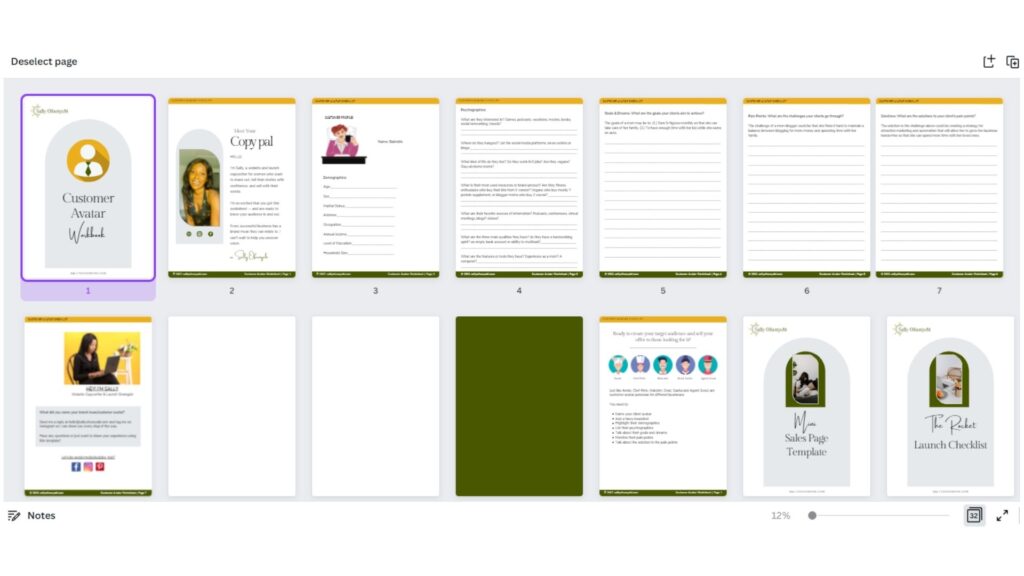 Step 4: After creating your client avatar workbook, navigate to Download in the right top corner of your design space and save the file to your computer as a PDF.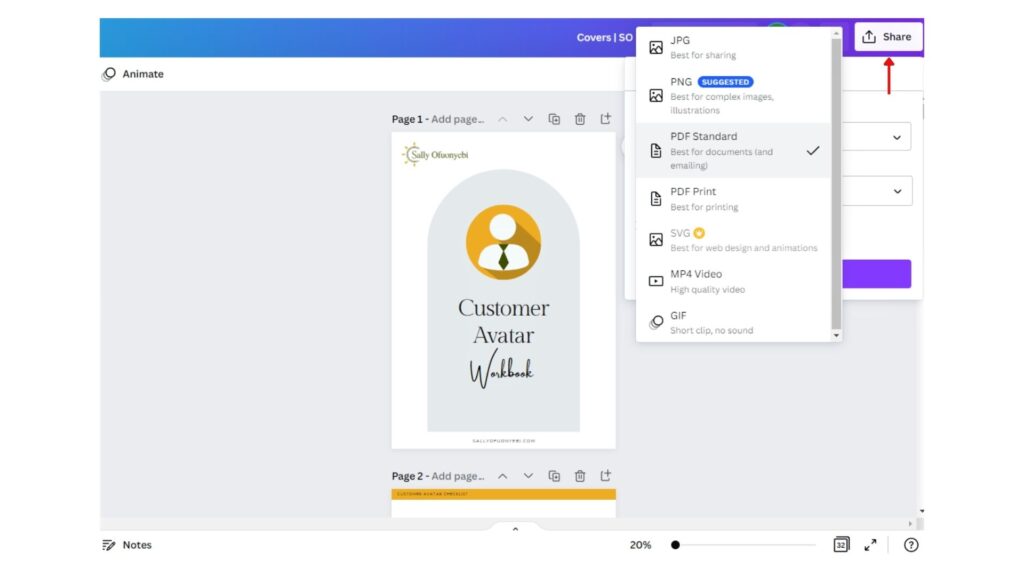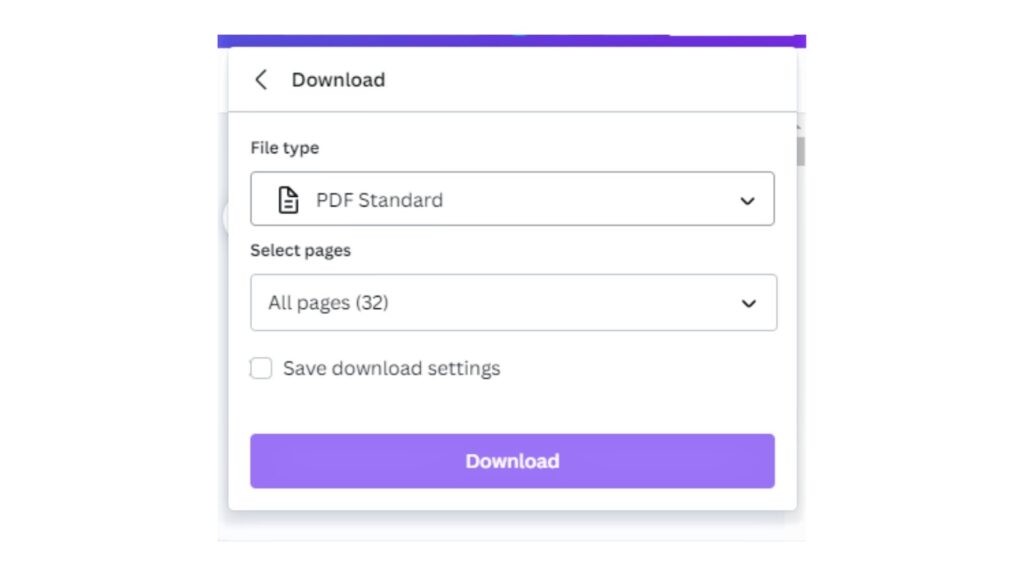 Wrap Up: Creating a Client Avatar
The clearer you are about your audience, the more significant impact you will make.
As this guide has shown above, you need a client avatar to sell your products and services to those who need them.
I'd love to see what you come up with! When you create a client avatar for your business, let me know in the comments.
Want a profitable launch?
Grab my 11-page checklist for FREE to plan and prioritize your best launch yet!