All The Good Stuff!
Whether you want to write better copy, run your biz easier, or build your mindset, this collection is just for you.
OKURRR, LET'S BROWSE.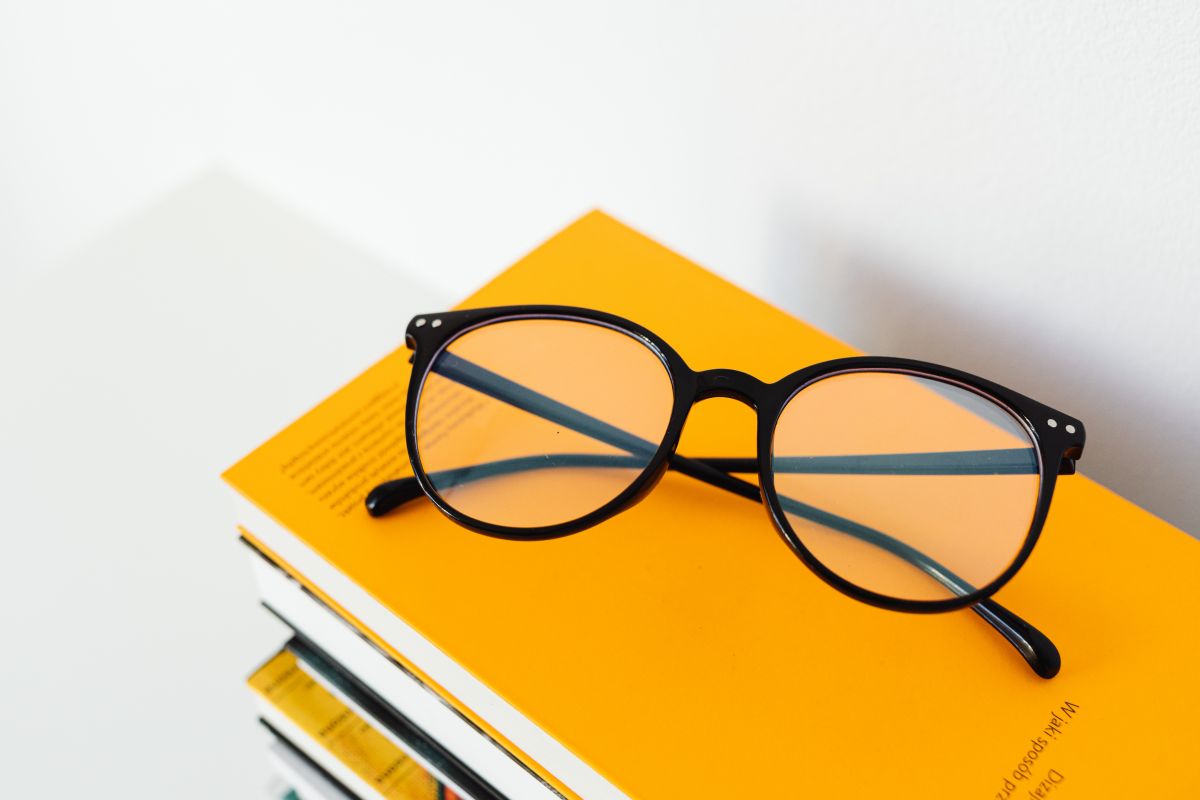 ---
Love a good freebie?
Swipe these launch & copywriting freebies to uplevel your marketing game.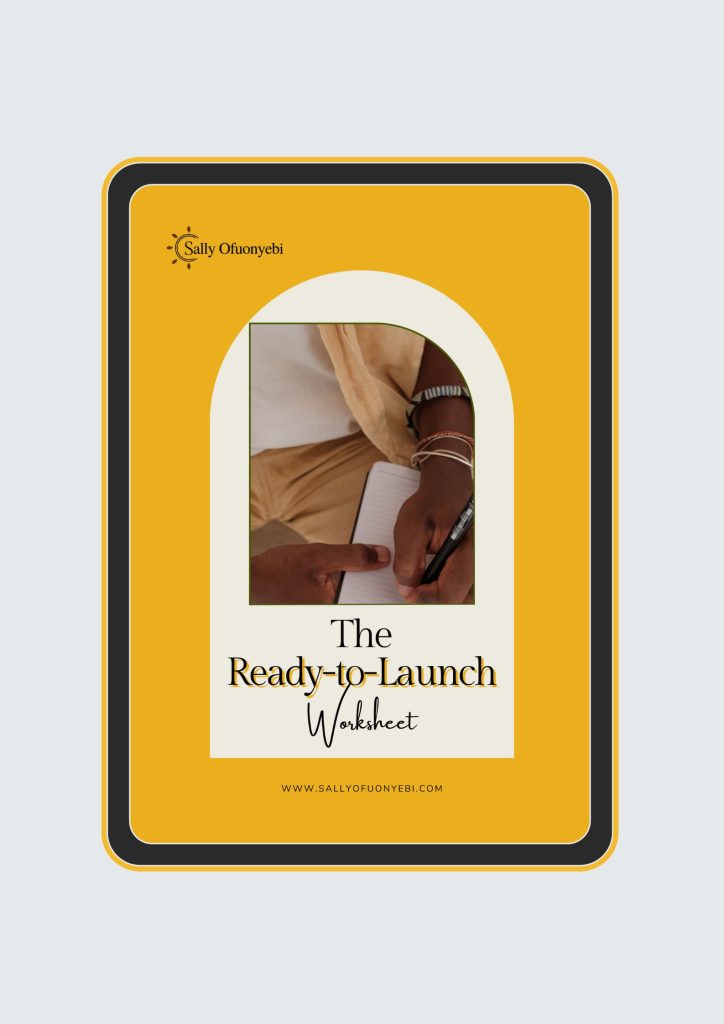 #1. The Ready-to-Launch Worksheet is exactly what you need to plan your launch from scratch.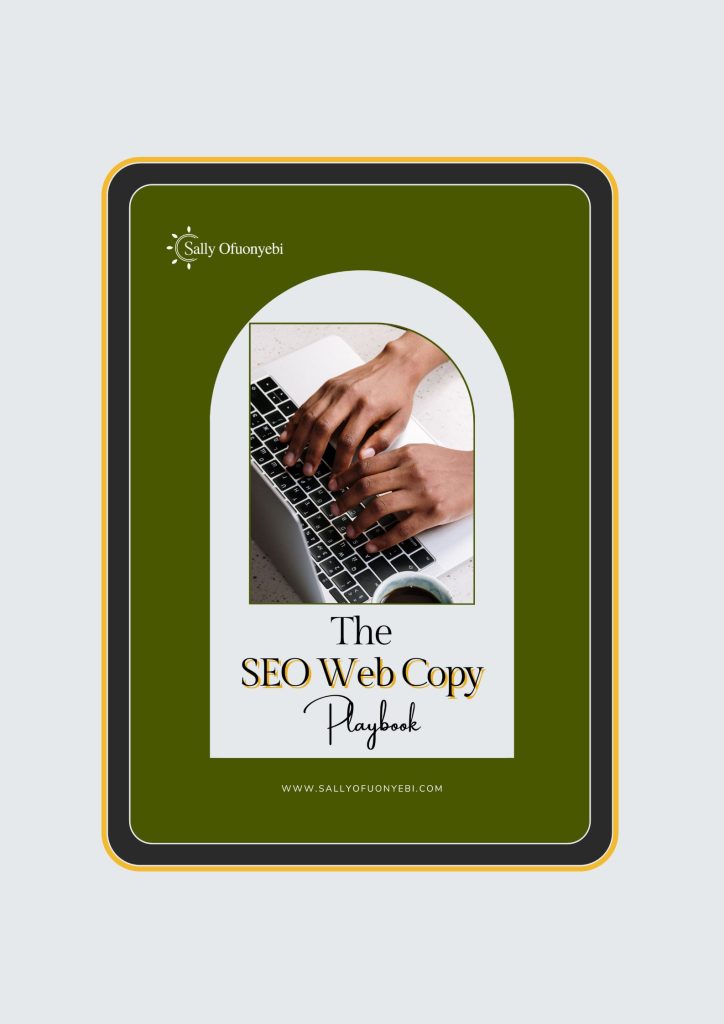 #2. The SEO Web Copy Playbook helps you write website copy that ranks on the SERPs.
---
On the SO blog
You'll find everything you need from starting a website to running your business on a profitable scale. You're in for loads of insights on how to grow your business as a creative entrepreneur.
Here are the categories waiting for you. Go where you want!
okay, ps:
Some of my recommendations below contain affiliate links. This means if you purchase through my links, I get a small commission. I want you to know that these are tools and resources I'm using and I trust that they'd work for you too. Happing swiping!
My Fave Business Tools
What I use to power this copy house back-to-back!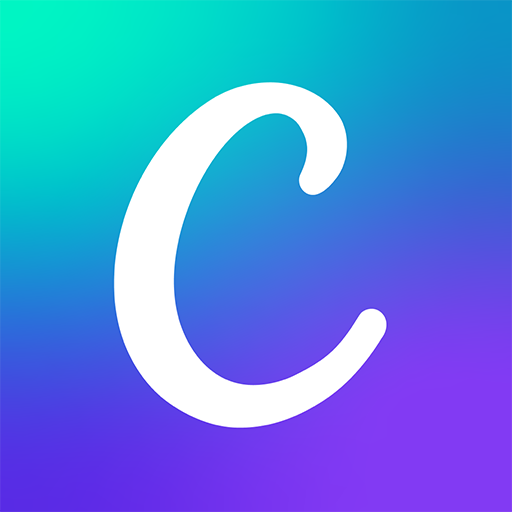 Canva
This multipurpose stunner is hands-down my fave design app of all time.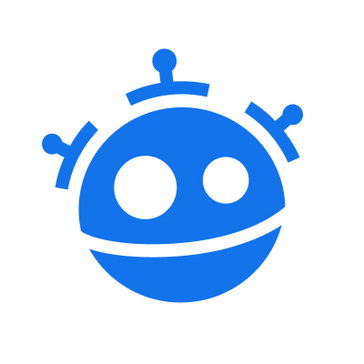 Free Piks
My best site for finding stock photos, mockups, and illustrations.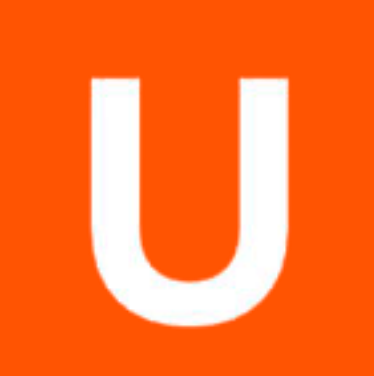 Ubersuggest
Ubersuggest is my all-in-one SEO tool for tracking keywords, backlinks, and organic traffic.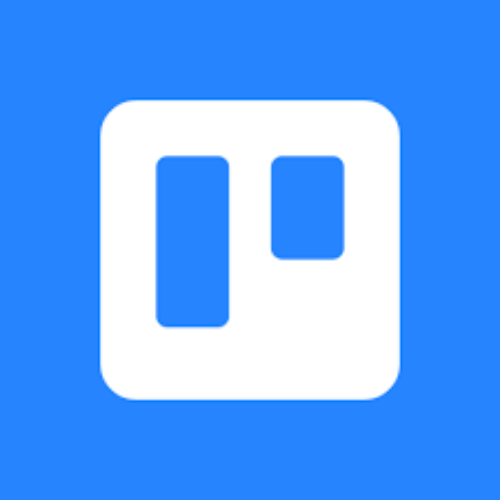 Trello
This is my content management tool for blogs, emails, launch plan, & social media.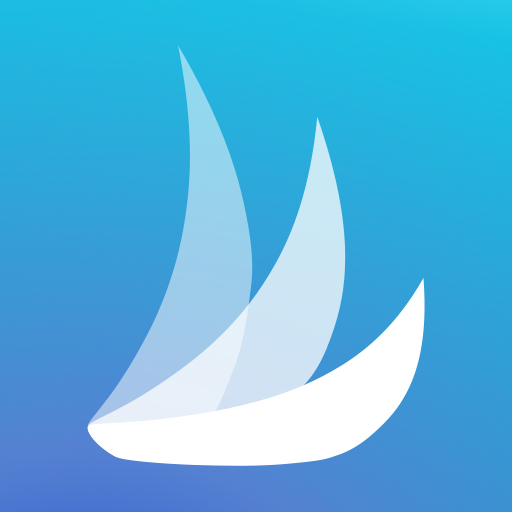 Tailwind
This intuitive app provides a platform for enhanced Pinterest marketing.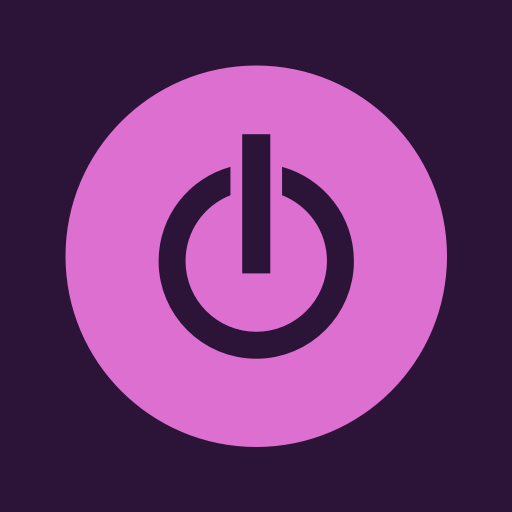 Toggl
Toggl Track is a simple app for efficient time tracking and project management.
My Website Setup/Process Tools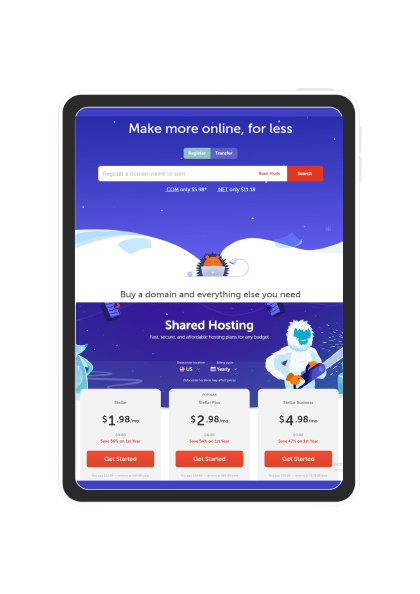 Namecheap
With only $5.98, you can get a domain name. And there are different amazing hosting options. It's affordable compared to other hosting options out there. Plus, I host two of my business websites without any hassle. Loving the perks already?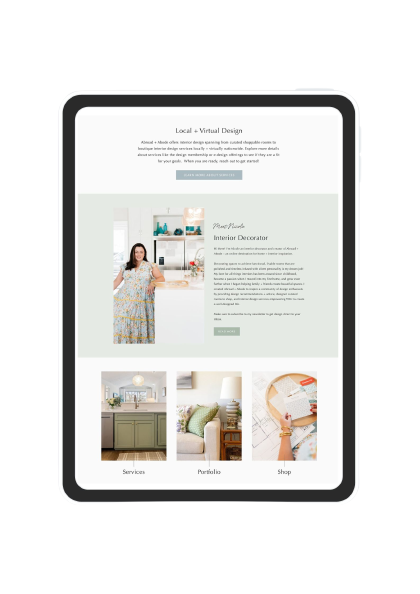 17th Avenue Design
I built this website using one of 17th Avenue's pretty, customizable templates. I went with the Clover theme and I have to confess—it's perfecto! It has easy-to-edit features and the installation guide is soooo on point.
For Email Marketing
what I use for list building and email marketing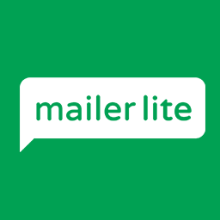 Mailerlite
email marketing
Mailerlite is my preferred email marketing software for lead generation. I tried 4 platforms before choosing this one. So, believe me when I say it's worth your time.
Email Templates
(coming soon)
If you're obsessed about building genuine relationships (with your subscribers) that lead to sales in the easiest, non-sleazy way, you need this like yesterday!
planning to build your dream website?
Here are my best website setup recs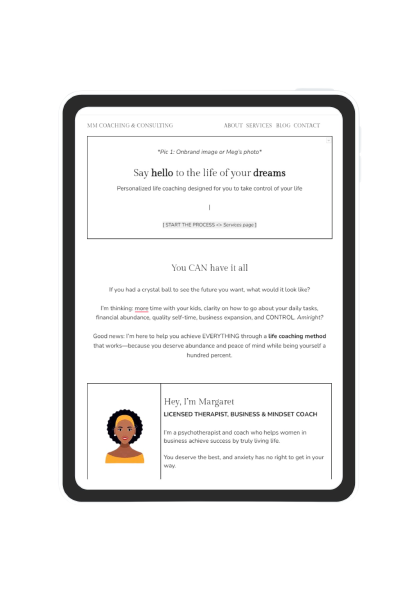 My SEO Web Copy Package
Whether you're a new or established business owner, my done-for-you SEO website copywriting service is perfect for you. This is your ticket to getting the right eyeballs and conversions.
And just because copy pairs well with design, here are my fave design recs: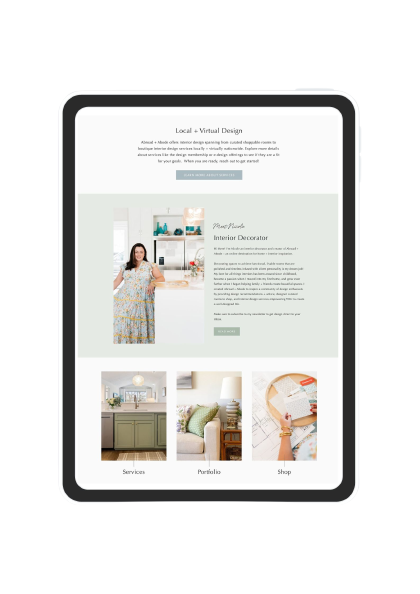 A. 17th Avenue Design Templates
They have budget-friendly, really pretty, and customizable website design templates you'll totally love. If you love my website setup, this is your jam.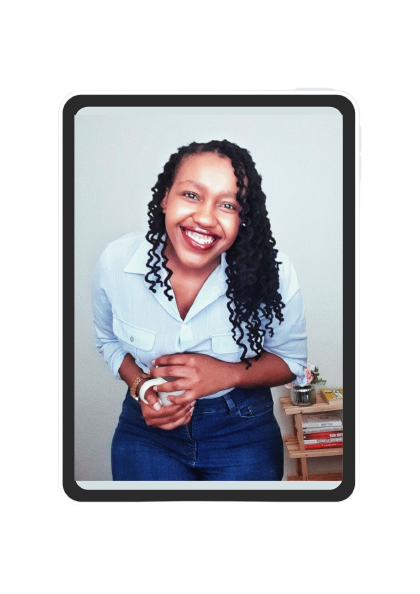 B. Collab with my fave designer
Vanesse of Clarity Dive is a heart-centered designer who helps businesses (just like yours) stand out with their wow-ing web design and branding assets.
*If you have your own design option, it's totally cool too.
My Go-To Learning Resources
copywriting, marketing, and Christianity.
The Content Strategist
This blog is an encyclopedia of content marketing and storytelling strategies to grow your business.
Joel Osteen
How to step into your purpose, embrace abundance, and become who God created you to be.
The Get Paid Podcast
This podcast by Claire Pelletreau is one of my faves! It tells you the reality of running an online business.
The Copywriter Club
I love talking, hearing, and doing copywriting. This is the exact reason this podcast is my jam.
Being Boss
This podcast by Emily Thompson is a snack. She takes you along to explore what it takes to be a boss at what you do.
Search Engine Journal
You know I'm an SEO geek. How can I not love this publication? You'll find countless articles about SEO, content, and marketing.
---
LIKE A FUN QUIZ? LET'S GET THIS ONE POPPIN':
What is your brand positioning?
Find out your how your ideal clients perceive your brand and how to level up your game based on your brand positioning.
YOUR ACTION STEP:
Build your brand with words that work
You got all the way down here. I'm proud of how far you've scrolled! Don't end your search without getting your words to work.