Even though a million and one people say these copywriting myths, that doesn't make them true.
As we evolve, certain thoughts and assumptions spring up. They become the norm and start to shape our lives and businesses when we believe in them — even if they aren't true.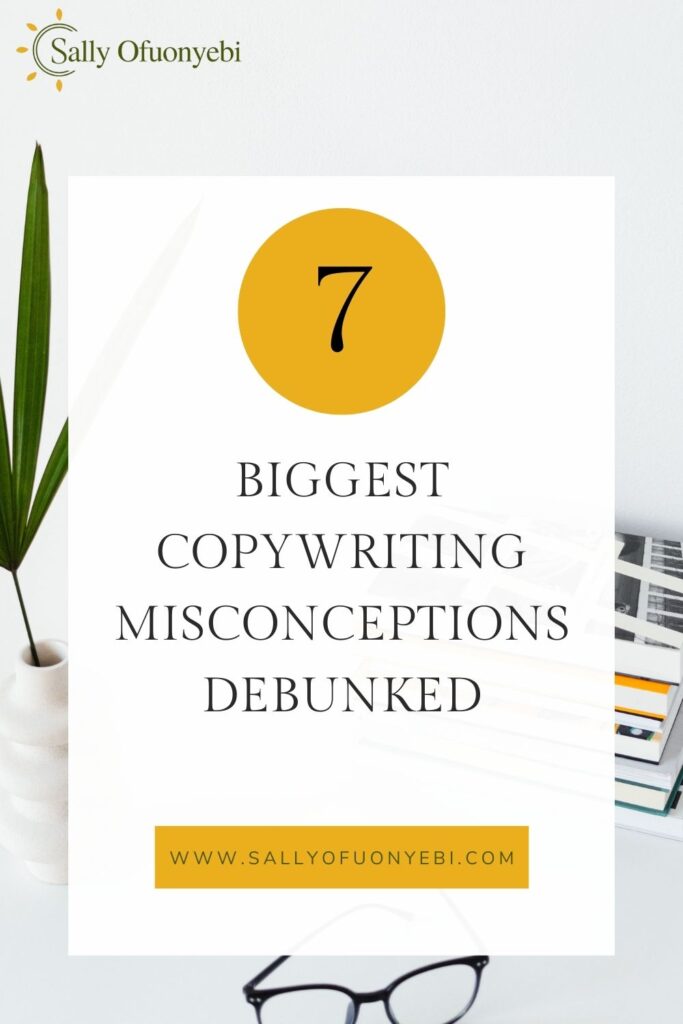 Copywriting myths are misconceptions that small business owners believe to be true which set back their growth.
Today, I'm going to debunk the seven biggest copywriting myths you need to avoid, like the plague.
Copywriting myth #1: One size fits all
A lot of small business owners believe that "copy is copy." If it works for a situation, it will work in any other scenario. This isn't true.
One size doesn't fit all. Copywriting formulas vary. Although they have the same concept, their approaches aren't the same. Also, while short-form copy works effectively in some cases, long-form copy might be best in other events.
There isn't a single, fixed approach to copy. This is why a simple change in the call to action from "Shop Now" to "Buy Now" generated a 17% increase in clickthrough rate.
Note: When using copy templates for your business, ensure that they are frameworks, blueprints, and systems — not copy and paste solutions.
An easy way to grade the effectiveness of your message is through copy testing. Don't assume that a competitor's copy that worked will do the same for you.
Copywriting myth #2: Great copy always sells
This is another myth about copywriting and it is e-very-where.
Great copy is the penultimate factor you need to actually sell. Do you know what the ultimate element is?
Your product.
No copywriting guru can save a bad product or service.
A dissatisfied customer will tell 9-15 people about their experience with your product or service. Negative reviews spread like wildfire, and not even the greatest copywriter of all times will be able to change your fate.
So, put in the work and build a value-led offer that is the best of its kind.
Copywriting myth #3: Focus on the juicy parts
"Emphasize benefits, not features."
You must have heard this statement a hundred and one times already. And, it's so right.
You should focus on the benefits and transformation your product offers so people can see how valuable it is.
But, here's an unpopular opinion:
Focus on the pain points. Several creatives think this is a negative marketing strategy. But, it's not if done right.
Many people don't even know they struggle with unresolved problems that have caused neck-deep pain points in their lives and businesses.
By addressing their pain, you gain a positioning advantage. You can take them from being unaware to a solution-seeking stage.
Copywriting myth #4: Copy is expensive. It's just writing
This is where many creative entrepreneurs get it wrong. Copy is NOT JUST writing.
Copy is a bridge between your products and ideal clients. It's how you make them see the value of your offer and how it will make their lives better.
Copy is: Research + Marketing + Psychology + Creativity + Writing + a whole lot of your personality.
It's not simply writing. So, delegating copy to your virtual assistant, social media manager, or personal assistant who is "good at writing" will not get you desired results.
So, when you hire a copywriter that can get you results, it's never expensive. Call it an investment.
Copywriting myth #5: Selling isn't about you
This deep-rooted misconception has shaped how creatives market their products and services. It's two-sided, and people just don't get it.
"Selling isn't about you" is a phrase to emphasize the need to focus on your ideal clients — their pain and dreams.
However, "Selling isn't about you" shouldn't make you be less of who you are. That statement should not hold you back from showing up for yourself.
People will buy if they are connected to your brand, personality, messaging, authenticity, marketing style, and how well you show up for them.
Showing up for those who need you is also showing up for yourself and your brand.
Copywriting myth #6: My Niche Doesn't Need Copy
I promise, your niche needs copy. Every niche does.
Every niche?
Yes. Let me walk you through a quick breakdown:
Did you know that:
Ecommerce store owners use product descriptions in their shops
Brands create sales pages for their products and services
Course creators and coaches need copy when they are about to launch.
YouTubers use scripts for their videos
Businesses run ads for more sales
Websites have lead generation popups
Businesses send emails to nurture their subscribers.
All these require copywriting. So whether you sell digital products, have coaching programs, run a blog, or offer services, you need copy.
Copywriting myth #7: A copywriter can read your audience's minds
But, can we? Nossir!
As a copywriter, I combine market research with what I know about your business (ideal client avatar and brand goals) and turn them into aligned brand messaging.
A copywriter isn't a mind reader. This means you still need to know who your ideal clients are, what pain points they struggle with, and how your offer solves these.
Avoid these 7 copywriting myths
Don't let these misconceptions hold you back from scaling your brand.
The world is waiting for your story, and you're powerful enough to tell it. These copywriting myths shouldn't stop you from marketing your course, program, or service with copy that converts.
Have you heard any common copywriting myths that aren't on the list? Share them with me in the comments!
Grab the sales page template I used to 10x my client's sales for FREE
Want to sell your offer with sales page copy that works?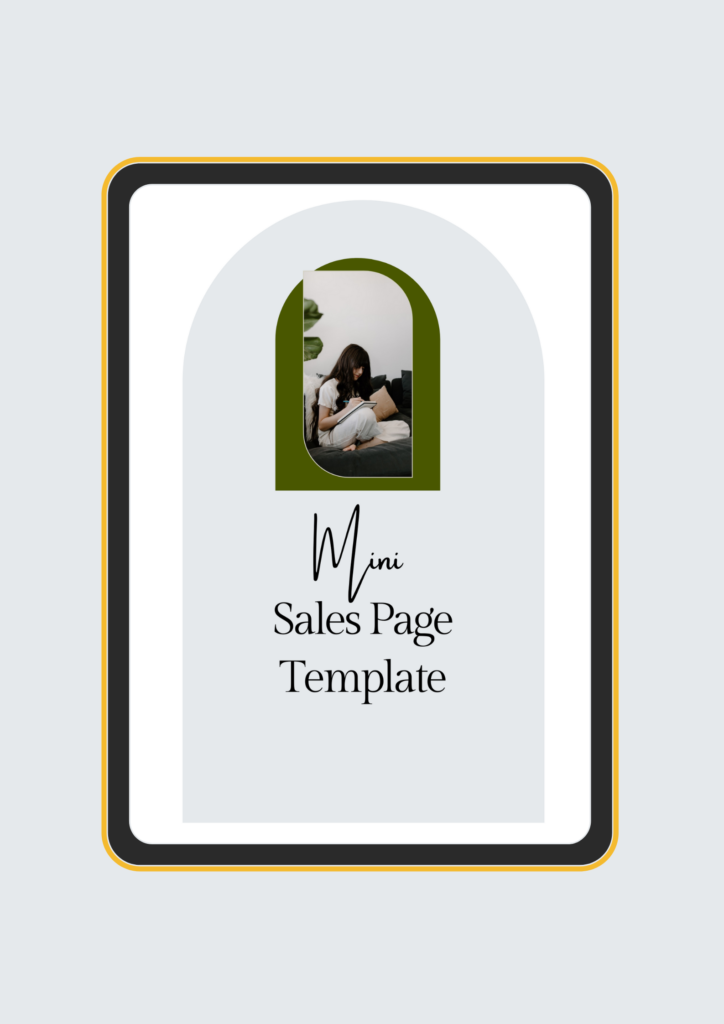 Share this post with your friends!