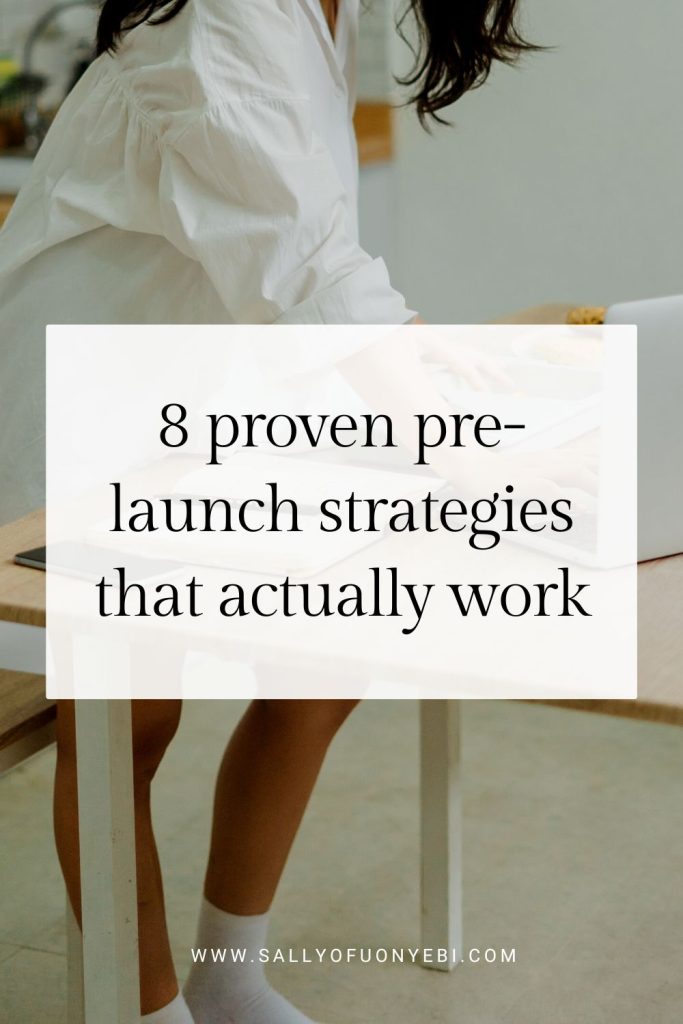 If you're getting ready to launch a new course or program, you need pre-launch strategies that drive results.
It's one thing to create buzz for your launch, but it's another to know the right pre-launch marketing strategies to make the most of whatever hype you generate.
Grab a fork, and let's dig into eight working pre-launch strategies to slay your next launch.
1. Nurture an email list
In your pre-launch phase, build your audience base.
False hype is a tricky situation that happens a lot when planning a launch. You see many people showing interest in what you're about to launch. But during the launch, you're like, "where did all that hype go?"
You can channel the hype properly, which is why you need an email list.
It's normal that when you promote a relevant offer, people will show start interest and excitement. However, know that social media is rowdy and the algorithms are unpredictable. According to Sprout Social, the average engagement rate on Instagram is 0.98%.
So, the most effective way to keep your ideal clients close so that you don't lose leads or sales is to build and nurture a list. You can ask them to sign up for your webinar, masterclass, or lead magnet. A report by Mailchimp shows that the average email engagement rate is a whopping 21.33%.
Since social media algorithms are unpredictable, those who showed interest the day before might never hear anything about your offer again. And because a lot is happening online — similar offers and other distractions — your posts may have low engagement.
However, with emails, you will get to your subscriber's inboxes. Also, it's easy to keep track of who's engaging with your emails and who needs follow-ups.
2. Plan your editorial calendar
Planning your editorial calendar is one of the pre-launch strategies for your next launch. You need to clear the path for your launch by sorting out issues like:
When will the cart be opened and for how long?
When are you launching your lead magnet?
What kind of content should you share for your launch?
After the launch closes, are you going to upsell?
Will you have partners for collaborations? If so, who and who?
An editorial calendar allows you to plan and see everything about your launch from a bird's eye view. You can organize your launch copy through the pre-launch phase to the open-cart period to post-launch in one place.
You can find content gaps and opportunities for collaboration and more sales right from your pre-launch stage because your content is laid out, planned, and tailored to cater to your audience's needs at whatever stages they are in their buying journey.
It can be overwhelming planning a launch — marketing, editorials, and messaging, that's why I put together this free Ready=to-Launch Worksheet to help you out.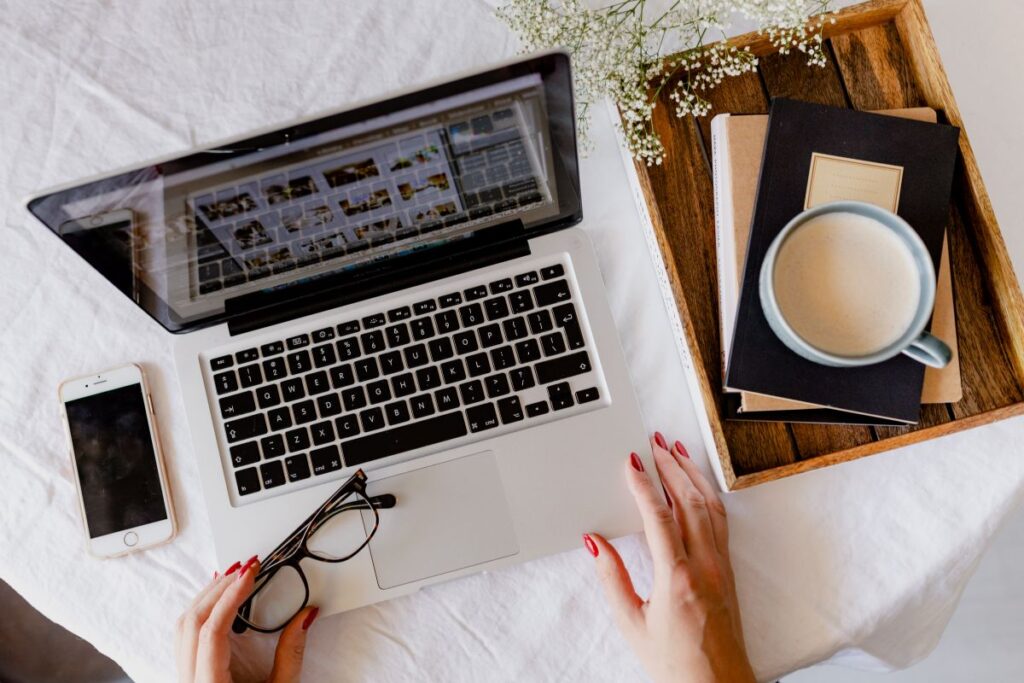 3. Run a challenge
This is another great pre-launch strategy for coaches and course creators. Most people love participating in challenges and contests because it gets them to "act."
Challenges help people overcome their fear of failure, doing something alone, and procrastinating. So, starting a challenge that aligns with your offer is a great pre-launch strategy. Your challenge can be a free or low-ticket offer.
For example, if you're about to launch a new social media content package for busy solopreneurs, you can run a challenge like "30 days to get seen." This is great for your launch because it puts your audience in that stage of desire to grow their social media profiles.
The challenge preps them for your actual launch by making them aware and potentially interested in your offer.
4. Collaborate with others
Don't be a loner when planning a launch, especially when you need enhanced visibility. Network with other coaches, creatives, and influencers in your industry. Yes, going to those with similar and larger populations of your ideal clients is a pre-launch strategy that works quite well.
Think of it like this: You're a business coach with 2000 followers, and Abby (also a business coach) has 4500 followers. You could host a joint venture masterclass with Abby to reach her audience.
You can collaborate with others by being a podcast guest, going on a live presentation, hosting a joint venture webinar, or featuring in someone's newsletter.
5. Tell your origin story
Stories have been a major factor in humans' existence from the beginning of time. Even better is the fact that it's another effective pre-launch strategy. And that's because stories stick with us. It's like they're engraved on the tablets of our hearts. We connect with and understand them.
You can help your audience connect to you and your offer by sharing the story behind your motivation. What is your "why?" Why did you get started helping people with what you do? Why did you create your ready-to-be-launched offer? What makes solving your audience's problem(s) important to you?
Tie your story to your entire launch copy, especially the pre-launch sequences and social captions. Sharing your why is your chance to let your audience know that you genuinely care about making their challenges disappear, and their dreams come true.
6. Share content that emphasizes the benefits of your offer
Create email and social copy highlighting your offer's features and benefits.
You want to increase the perceived value of your offer even before it launches, and one way to achieve this is by showing your audience what their lives will be like if they use your offer as the route to their destination.
For example, It's not just about the algorithm (feature) that Instagram has, but the fact that this algorithm keeps what's important to you at your forefront (benefit) when browsing through the platform.
Emphasizing benefits lets your ideal clients see what your offer has and how it will transform their lives.
7. Explore different content formats and paradigms
There are different content paradigms. So, focusing on just the promotional content will not do much for your launch goals.
You need to shake things up. Share educational, personal, aspirational, behind-the-scene, and sneak peek content as well.
Also, don't just focus on a content format. Try as many features as possible on whatever platform you're marketing on. For instance, you can share picture-based content, carousels, reels, live, long-form video, and stories on Instagram.
8. Give rewards to fast-action takers
So, you might have seen or used phrases like "early bird" and "fast-action takers" before. It's a power surge when you're pre-launching.
Offering incentives to people who sign up for your program early is a good pre-launch strategy that makes people believe they're getting a good deal (that beats the regular pricing).
Wrap-Up: 8 Powerful pre-launch strategies
Running a pre-launch campaign lets you educate and interest people about your upcoming launch. With these eight pre-launch strategies above, you can prepare for a launch your ideal clients are excited about.
Which pre-launch strategies will you be trying out? Let me know in the comments.
---
Get instant access to my Launch Worksheet!
Ready to plan and prioritize your best launch yet? This 10-page worksheet is what you need to build a working launch strategy from scratch.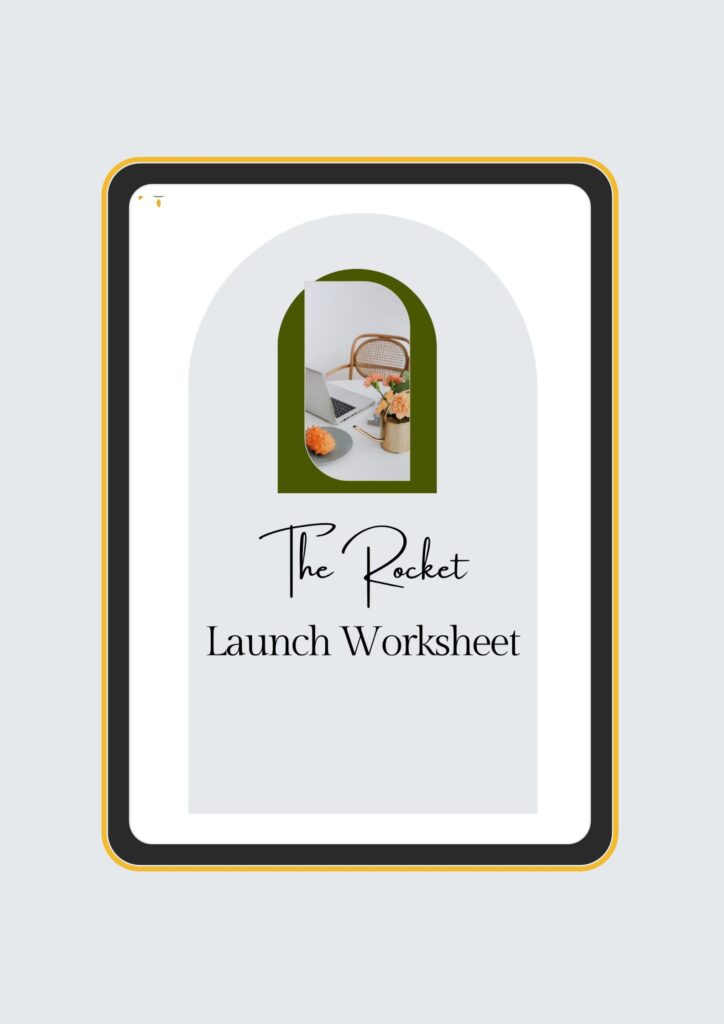 Share this post with your friends!