You're about to launch your new offer, but the thoughts of your non-existent email list and social media presence have your nerves on edge.
Relax, "launching" is just a fancy word for marketing.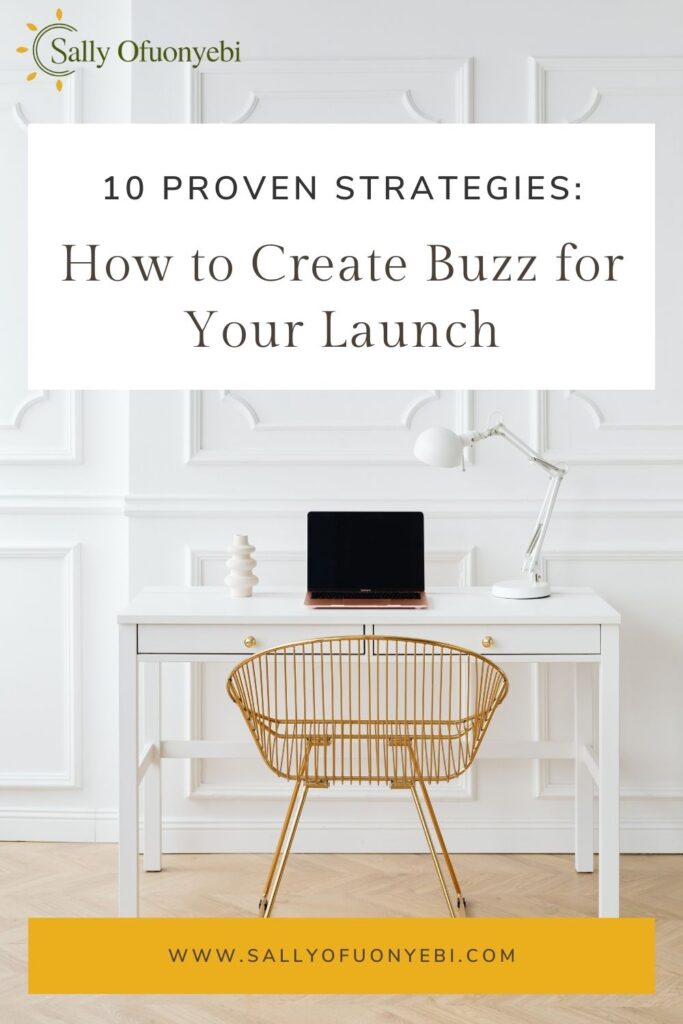 Whether you want to release your new course, coaching program, or service, you need to promote the shit out of it.
But, poor or ineffective marketing is a common launch mistake small business owners make. And the result of this is never pleasant.
So, if you're searching for sure-to-work ways to build visibility for your launch and hit brand goals regardless of a small list or follower count, this post is for you.
Without further ado, let's dive into 11 proven strategies to create buzz for your launch.
1. Leverage social media
About 3.96 billion people use social networks. Almost four-freaking-billion people, my friend!
Your ideal clients are using these platforms too, so don't play with social media marketing.
Are you wondering how to create hype on social media? Start hanging out on these social media platforms and promote your product launch. It's easy to network and connect with your target audience on these platforms. These social platforms have features you can maximize to promote your launch awareness.
For example,
On Instagram, you can use reels, videos, stories, carousels, and branded hashtags.
On Facebook, you can use posts, groups, and stories to create buzz for your launch.
2. Run a challenge
You can quickly blow up visibility for your launch by running an online challenge.
A challenge is one of the effective pre-launch buzz campaign examples. It allows you to build buzz, increase brand awareness, boost engagement levels, and build a community of interested people within a short period.
Running a challenge is a positive approach to buzz marketing because people will trust you if you share some experiences, especially those that helped them grow.
Your challenge can be a free or paid low-ticket offer depending on how you want to vet their level of commitment.
3. Land guest features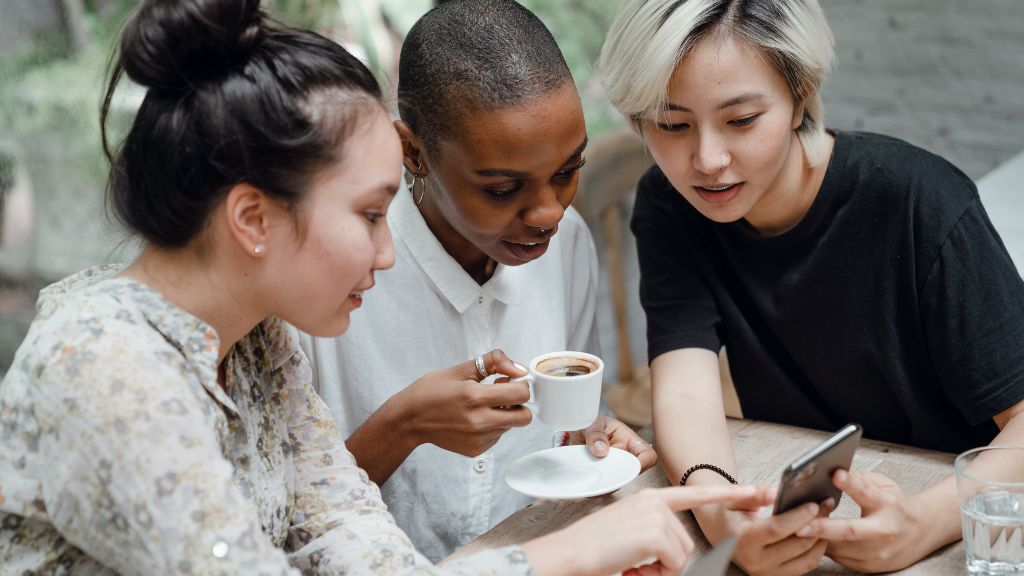 Another way to create buzz for your launch is by being a guest.
Feature on blogs, podcasts, newsletters, and social posts as a guest expert. This will build your authority as an expert and also help you reach a large number of audiences. As an SEO content writer on the side, I've landed guest posts on sites like CMI, Wynter, and Thrive Global.
When looking to feature as a guest, here are the core factors I want you to consider:
Does the host have a decent or large audience size? (This is relative and depends on your niche).
Are your ideal clients present in these audience groups?
Is your chosen topic going to resonate with them?
Does the topic align with your launch theme?
4. Go live
Did you know that 94% of people say video content helps them make purchase decisions? That's to tell you how effective video content is.
Lives are an enhanced form of video content. By going live, you allow people to connect with you in real-time. This enables you to build trust while promoting your offer. Your audience can see the real you – no edits, no transitions, just a "passionate" you.
You can host lives using:
Software tools like LiveWebinars, and Webex
Live feature in Facebook profiles and groups
Instagram lives
5. Collaborate with others
Collaboration allows you to increase visibility for your launch and expand audience size. When you collaborate with similar or complementary businesses, you can extend your reach to many people who are your ideal clients.
By doing this, your partner's audience will be inclined to trust you and your offer.
There are several ways you can collaborate with others, such as:
Joint venture masterclasses
Joint Instagram lives
Referrals.
6. Use influencers
The interest of people in influencer marketing continues to grow.

This is because it is a fast way to create buzz for your launch.
A quick tip to make the most of your investments in this process is to use micro-influencers related to your niche. This is because they:
Have a reasonably large audience size
Are relatively affordable
Have the audience you want to reach.
7. Run paid ads
By running paid marketing campaigns on social media channels, you can drastically increase visibility for your launch. You can drive traffic and increase the number of leads that sign up on your landing pages.
Depending on how much you're willing to spend, you can reach hundreds of thousands and even millions of people who are your ideal clients.
However, there are certain things to keep in mind about paid ads:
If you're a new coach, course creator, or service provider, you don't need this. Organic and social marketing methods are enough at first.
You need to understand the concept of split testing to make the most conversions.
If your sales funnel isn't well-structured, you won't convert. And that means the money spent on ads will go to waste.
8. Share sponsored posts
This is easier to create buzz for your launch than paid ads. You can share sponsored posts in "big" places where your audience hangs.
You can find relevant medium-sized to large:
Facebook groups
Slack channels
Email newsletters
Blogs.
9. Provide affiliate programs
Creating affiliate programs is an excellent marketing strategy to build hype for your launch. It's a win-win strategy!
Like any other affiliate program, you pay people a specific commission for every customer they bring. People are happy to promote your launch — almost as if it's theirs.
And you get clients, which is what you want. Also, the task of marketing doesn't solely rest on you, which means you have the time and space to focus on other vital parts of your launch.
10. Use Pinterest
Pinterest is such a big shot! It gets over 240 million traffic per month.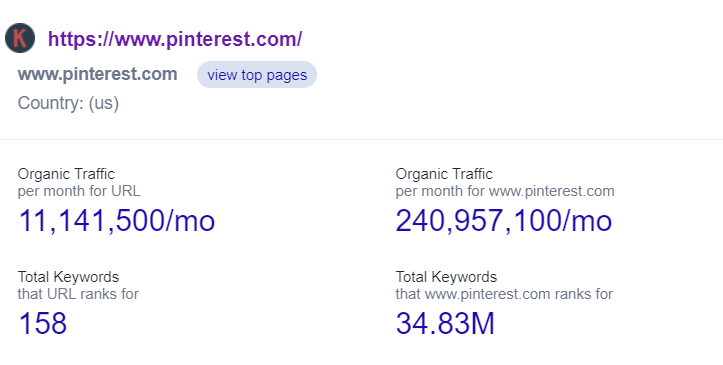 There are several ways you can leverage Pinterest to create buzz for your launch. These include:
Creating interesting idea pins. They are like the TikTok of Pinterest.
Sharing branded pins with attention-grabbing headlines
Leveraging group boards
Pinning your Instagram launch content
Use Tailwind to expand your pin's reach.
11. Extra tip: Plan your pre-launch content
Keep in mind that the point of creating and sharing posts and starting a challenge isn't just to generate buzz.
You want to build buzz > generate leads > and convert them to paying clients by launch day. Right? 
If this is your launch goal, you need a pre-launch marketing strategy. Several creative entrepreneurs ignore this phase, and I explained why a pre-launch plan is essential in this interview with Kerry Campion.
The pre-launch phase is when you prime your audience for your actual launch date. You need to create and share launch copy that aligns with your target audience and launch goals. Don't just drive traffic in vain.
Wrap Up: How to build hype for your launch
Congratulations! You're a step closer to having a successful launch.
With these 11 tips I've shared above, you now have insights into creating buzz for your launch. You don't have to get panicky because your audience size or email list is small. You can reach a broader audience if you decide to do the work!
Which of these methods would you try? Let me know in the comments!
Get instant access to my Launch Worksheet!
Ready to plan and prioritize your best launch yet? This 10-page worksheet is what you need to build a working launch strategy from scratch.