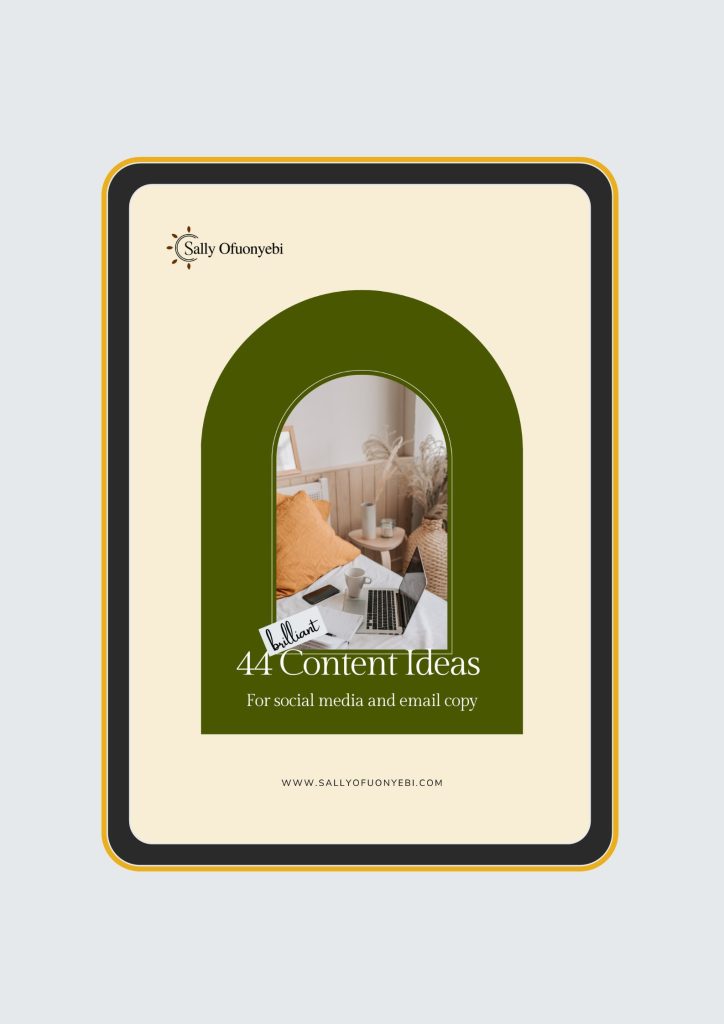 Never worry about "what to post" again!
It's exhausting and scary showing up online, feeling short of what to say.
You want to share meaningful insights that attract your perfect-fit clients.
The words you're looking for? They're inside you. And by finding reusable ideas, you can bring these words to life in the form of high-converting content.
That's why I compiled 44 brilliant content ideas just for you.