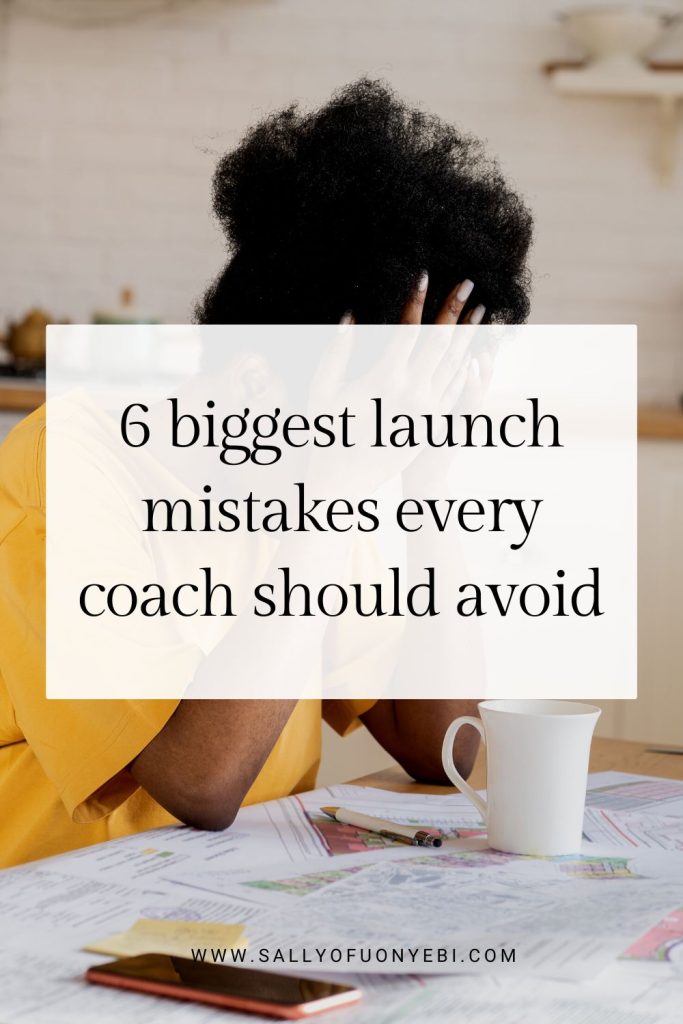 One of the worst experiences ever is working on a program or course for months only to have a failed launch.
It's not an exciting feeling when every result you get is disappointing and far less, compared to the effort you put into making things work.
I know how unsettling this can be and that's why I'm about to reveal six launch mistakes to avoid so you can have a profitable launch.
Take notes, my friend. It's about to get serious.
Launch mistake #1: Poor launch strategy
A poor launch strategy is one of the biggest reasons for failed launches. Success, in anything, is strategic.
Just like you need to plan when building a house, you need a plan for your launch. As exciting (or unexciting) as it may be, don't just pump out content. Creating a launch strategy is as essential as launching your course or program itself!
You need a working launch strategy to successfully promote and sell out your course.
Launch mistake #2: Wrong messaging
What you say about your offer is the key to selling it.
Your launch messaging will make or mar your launch. If you use the wrong messaging, there's the chance that you'll attract the wrong audience or not make any sales at all. Now, that's dreadful.
You deserve a profitable launch and that's why you need the right messaging to move ideal clients from being readers to paying customers
Scrutinize your messaging! What's on your sales page? Can it activate sales? Are your launch emails optimized for conversions? What actions are your social posts provoking?
Your launch copy—pre-launch content, sales page, email sequence, etc.—has to be:
Clear and understandable
Specific to one audience
Value-driven
Transformation-focused
Exciting to action
Launch mistake #3: Unexciting offer
Is your offer exciting enough? Are you just focusing on the features of your program or you're painting a picture of the to-come transformation? Is it just another coaching session or there's a value proposition that makes it unique and different from every other similar solution out there?
Scrutinize your offer to find great points (features, benefits, and transformation) your ideal clients will find exciting. Focusing on the transformation is a way to increase your offer perceived value.
Other things you can do include:
Sharing testimonials and client results
Talking about why you created the offer
Creating urgency for FOMO (fear of missing out) marketing
Stacking up its monetary value
Launch mistake #4: Failure to prime your audience
This is a big part of your launch plan—priming your audience before launching.
This is the pre-launch phase. You need to warm up your audience and let them anticipate the release of your offer.
If you've not been talking about your offer and suddenly you come up with, "Ta-da, The XYZ offer is here." No one will be excited. That's because they weren't looking forward to it.
You'll need to do a lot more to convince perfect-fit clients that your program or digital product is what they need to achieve their desired outcome.
During your pre-launch, stack up your content from informational to sales-driven content. You want to prepare them for your upcoming launch.
Launch mistake #5: Ineffective marketing
There is no over-emphasizing it, your launch = messaging + marketing.
How you market your launch is what determines the extent to which people are informed about your offer. Go all the way to generate buzz for your launch.
During this time, you should take actions like:
Guest post on sites your audience hangs out
Be a relevant podcast guest
Use influencer marketing
Run paid ads
Reach out proactively
Run ads in community forums
Launch mistake #6: Poor audience research
This is a course launch mistake you should avoid even before you begin promotion.
I know you know your offer. Ensure that you also know who it's for.
Poor audience research can mislead you to sell to the wrong audience. So, carry out proper research on who your target audience is and develop your customer avatar.
Address their pain points in their own words. Call out to them in every piece of messaging you share. Do not hesitate to describe their situations and how your offer can take them to their desired next level.
Wrap-up: 6 Launch mistakes to avoid
These are the top launching mistakes you need to avoid for a successful launch. If you do, your launch will be easy and profitable.
Sometimes, you get carried away by the thoughts of how valuable your offer is, and lose a grip on your launch plan. This is why I created The Ready-to-Launch Worksheet to help you prioritize your goals and plan your processes with ease.
---
Get instant access to my Launch Worksheet!
This worksheet helps you build a working launch strategy that prioritizes your goals so you can launch profitably.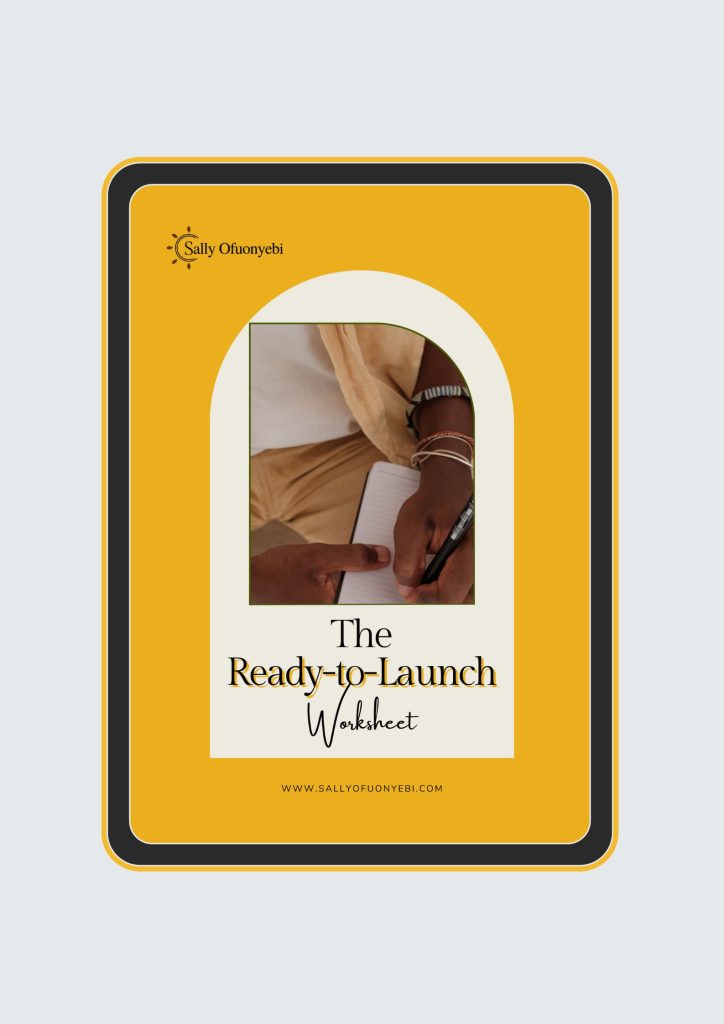 Share this post with your friends!