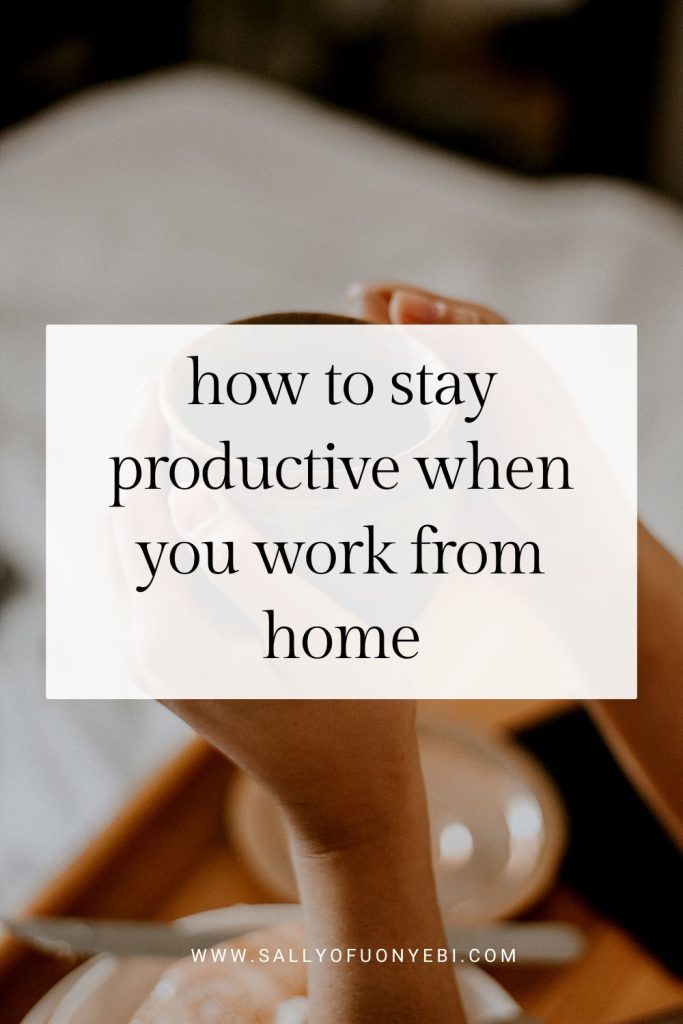 Working from home is one of the most exciting things until…
You find it hard to get off your soft big, while you scroll through your Instagram feed. You snap out of that algorithm spell and are ready to work.
You rush off to do the quick-style freshening up, jump to where work is, and…
Time has gone by sooooo fast and you didn't get any work done.
If you've ever wondered how to stay productive when working from home, this guide is just for you. Come along, let me show you!
How to stay productive when working from home
Set your goals up for eyeing
Create a work schedule
Build a home office
Start your day early
Begin with a productivity trigger
Write down daily goals
Set ground rules for work
Take a lot of breaks
Start with "bigger," not "harder" tasks
Know when to call it a day
Dress to work
Set timers from time to time
Use sticky notes
These are 13 tried-and-true tips to stay productive when working from home. Let's get into each of these points in detail. Shall we?
1. Set your goals up for eyeing
This right here is my number one tip for staying focused when you work from home.
You can do this by putting a big vision board in front of your workspace. Place it where you can see it, for constant reminders. It will serve as an everyday long-term planner to motivate you.
Something happens every time I set my eyes on my vision board. It sends an influx of energy through me.
So, setting your goals (and putting them where you can see them) is the first tip to work from home effectively.
2. Create a work schedule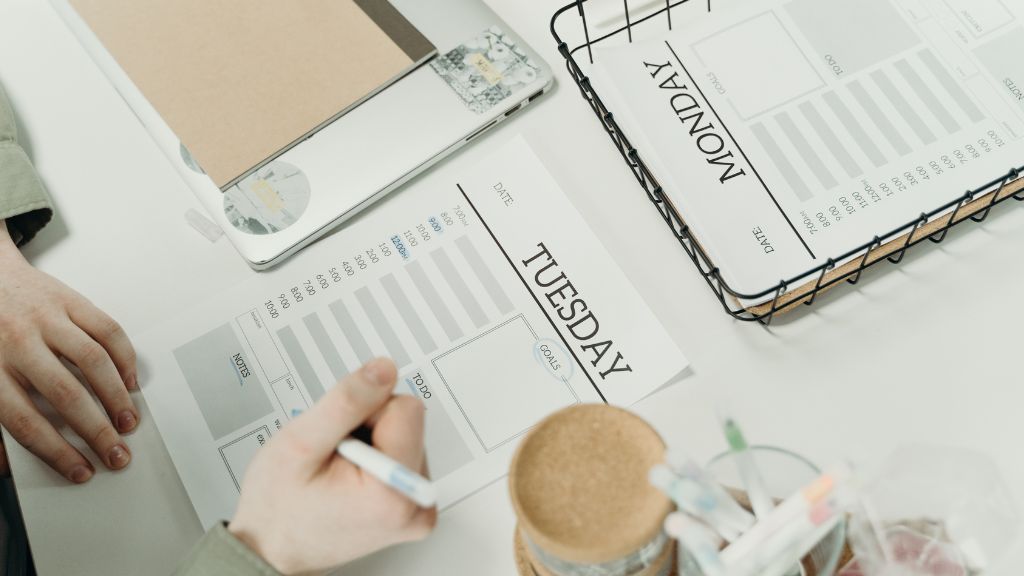 As a work-at-home entrepreneur, it can be messy balancing work, family, and life. This is why you need a work schedule that allows you to draw a line between your personal affairs and business.
With a work (I like to call it "focus") schedule, you know when to be in the "work mode" and when to retire for the day.
When I started working from home, I'd forget to cook and stay glued to my computer the whole day. By the time I look up from my desk because I'm hungry and finally ready to eat breakfast, it will be something past 5 pm.
That was how I lived for a long time: no work plan, skipped mealtime, feeding on junk food, late night sleeps, headaches, burnout, hunger, body pains, and some more not-so-good experiences.
But who would have thought that my jumbled life and messed up work style would result in reduced productivity? Not me.
Set a work schedule. Work some, and rest too. Learn to separate work from your personal life.
3. Build a home office
This is one thing I'm super proud of creating — a workspace.
Create a replica of the office place at home. It gives you an aura of resuming (and closing from) work.
You'll become more committed to crushing your goals doing it from a desk than a bed. So, design a home office in a way that makes you inspired to work.
So instead of sprawling out on the couch or working from your cozy bed, move to your home office.
Just sitting in an office chair tucked underneath your work desk with your vision board staring right at you, tell me how productive.
4. Start your day early
Naturally, I'm a night owl. I used to be up till the late early hours of the morning and wake up late. But I'd sleep by 3 am and wake up by 9 am.
Now 9 am? How far could I go?
The mere thought of checking my daily to-do — social media, content creation, client work, would make me frown since it'd be almost midday already.
One of the secrets to being productive when you work from home is to wake up early — even if you're not an early riser.
To make the most of my day, I now sleep by 10:30 pm and wake up by 6 am. This gives me time to pray and quickly do a 1-hour work sprint before I cook, and get ready for my day by 10 am.
I get so much done during my 1-hour work sprint (6:45 to 7:45). But this time is my definition of early and what works for me. Find an "early enough" time that works for you too.
5. Begin with a productivity trigger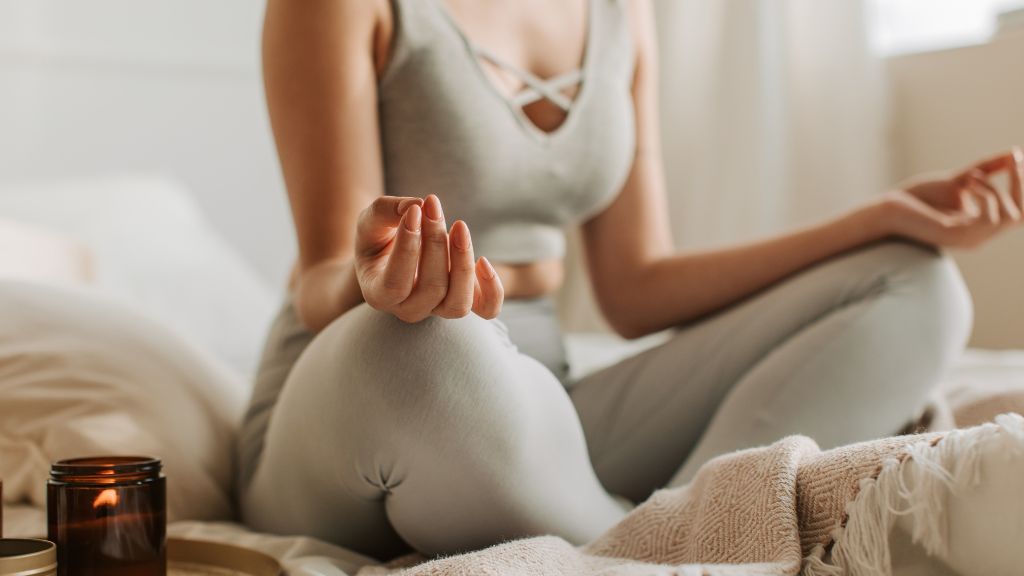 I like to refer to productivity triggers as activities that boost your energy and morale to be more productive.
Start your day with activities that get you energized, happy, or motivated. This can be praying, listening to podcasts, meditating, journaling, dancing, exercising, or doing morning walks.
When you start your day in a happy and energetic mood, you accomplish tasks with more ease than when you do them without motivation.
6. Write down daily goals
So, a lot of times, even though you have your vision board staring back at you like "Hey baddie! I hope you're working hard for me," you might still lack the motivation to work. Do you know why?
It's too big!
Not the board, your goals. It is great, therefore, complicated for a daily task.
So, start by setting goals that are SMART. That is:
Specific
Measurable
Attainable
Relevant, and
Time-bound goals.
Then, set daily goals from your SMART goals. It might not be easy getting daily out of monthly, yearly, or 'way bigger than that' goals. Get your weekly goals out first.
Get sticky/post-it notes and write down five tasks (or less) that you plan to achieve before the end of every day.
7. Set ground rules for work
If you don't set ground rules, those little monsters will not let you achieve daily, weekly, monthly, yearly, or any goals at all.
The monsters?
Distractions… I'm talking about distractions.
Working from home is fun and sweet — until all the noise, social media notifs, emails, Netflix-ing, and talkative neighbors begin to gulp down your time.
Self-discipline is an essential tip to work from home effectively. Set work rules and stick to them.
8. Take a lot of breaks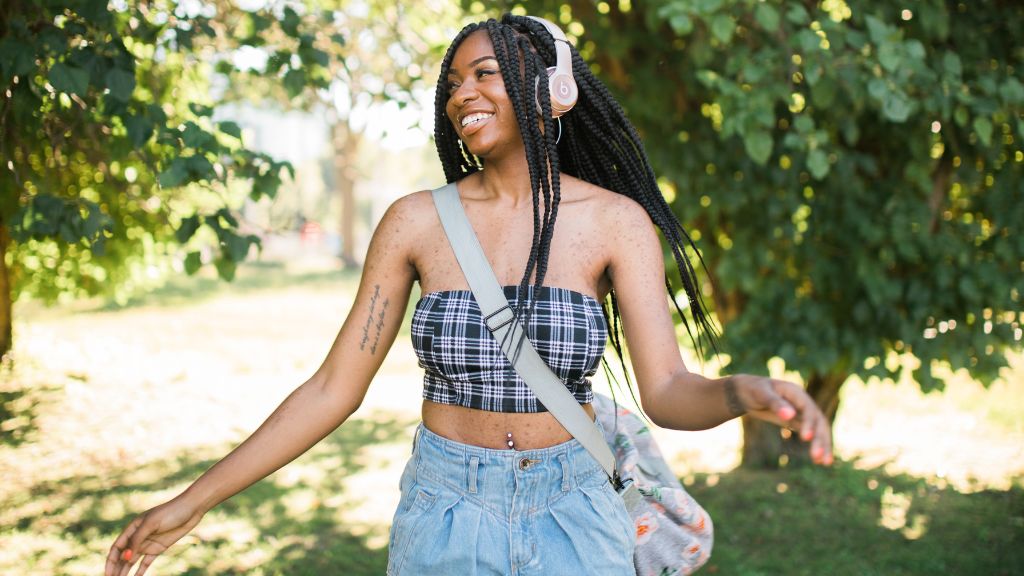 Get out of your chair sometimes, darling. Take a stroll, prepare lunch, stretch your back…
You're working hard and doing your best to grow your business. Don't get stressed while at that. Embrace work-pampering, mkay?
If you are like me, you can go take a shower on a hot afternoon or if launch planning is causing your brain to overheat.
Take your eyes off the screen and absorb the non-digital world once again. If you're social media-addicted, you can roam the internet and connect with like-minded people, watch funny videos, or have a good chat with your business bestie.
9. Start with "bigger," not "harder" tasks
That time of the morning when you feel all fresh and energetic is the best time to take on bigger tasks.
I prefer not to say 'harder,' but 'bigger.' Bigger tasks are those that require more time, attention, energy, and critical thinking.
Hard tasks, on the other hand, are simply what they are–hard. Even if you spend more resources, you might still not be able to finish them.
For example, there was a time I needed to code a program on my website. I'm not a tech or coding expert. I had social tasks to do, but I decided to code (you know, do the harder task first). Can you guess how that went?
I ended up coding the whole day and the next. Plus, I didn't post on social media eventually and took a mental health break after the whole thing.
So If you have tasks to complete, start with the bigger one. You can create your blog post first since it requires a lot — research, outlining, writing, SEO, and editing. Then, you can design your blog graphics afterward.
10. Know when to call it a day
This is a pain in the ass that most of us find hard to remove.
Imagine you work with a company, you resume work by 8 am and go home by 5 pm. This is the same approach you need to use in your business.
Know when to close from work even though you work from home. It's necessary to follow a work schedule and know when to stop working.
Overworking will not move you forward, balancing will. Pay attention to your personal life and family.
11. Dress to work
This probably isn't part of the points you expected, but it is solid and effective — at least, it works really well for me and a handful of people I know.
Dressing up for your work-from-home business gives you an urge for productivity. It gives you the same feeling you get when you create an aura of being in the office.
Although sometimes, you could get hung up in PJs and shorts and boxers, ultimately, it's all about making things work.
You don't have to suit up or wear high heels. Just wear clothes that make you comfy yet work-ish.
Extra tips for working from home effectively — for easily-distracted entrepreneurs like me
12. Set timers from time to time
I don't have the guts to resist distractions on my own.
What I do to manage my time and achieve my daily goals is to set alarms like crazy. I use my phone to time myself. You can also use focus sessions. I like to switch between my alarm app and a time management app, Toggl Track.
This is what works for me. I hope it doesn't look like horror, but if you get easily distracted like me, give it a trial. It's not as frustrating or noise-invoking as it sounds.
Note: Use a very calm tone that won't trigger tension. I find something subtle since I'm hypersensitive to sound and smell.
13. Use sticky notes
I put little sticky notes everywhere around my workspace. This might sound crayyyy, but it really works.
I like to get an 'up-next' vibe by constantly checking and ticking off tasks in these notes.
However, it's not always just tasks I put in these notes. Sometimes, it's my brand mission or inspiring texts to further motivate me to get stuff done.
Yay! You're fully kitted for WFH productive
Planning your day gives you better business focus and enhanced productivity.
These tips are important to help you stay productive — and also, keep burnout and mental stress at bay.
I'd love to hear your thoughts. Which of these work-from-home productivity tips is your favorite?
Share this post with your friends!