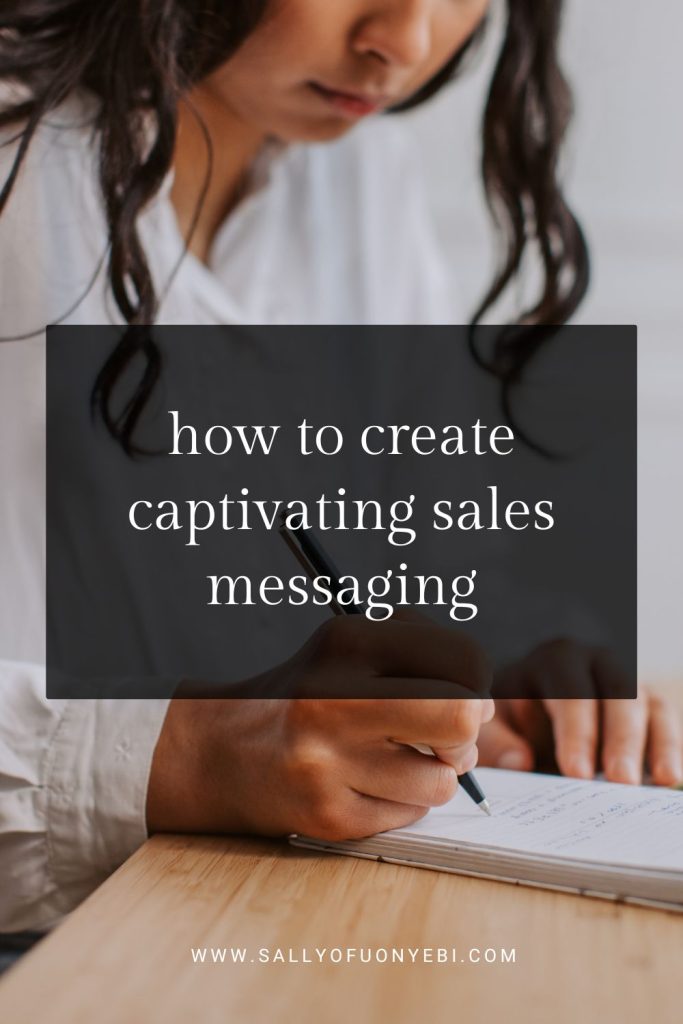 When it comes to selling, your sales messages shouldn't be sales-focused.
It should connect with your audience's core, empathize with them, and show them what things would be like with your solution. That's how you make the sale.
But seriously, how easy can it be talking (and even selling) to someone you can't see?
Then, it gets to a point where you feel like a robot when writing.
So, how do you create effective sales messaging that compels your ideal clients to buy from you?
Let's dive in!
How to create sales messages for your brand
Research your ideal clients
Write like it's an informal letter
Record sales conversations with yourself
Ask questions from your audience
Interview an ideal client
Mine for story ideas
Emphasize the transformation
1. Research your ideal clients
Can you sell your offer to Melyssa, Sally, Aisha, and Tobi at the same time — using the same sales message?
You can — if you have an ideal client avatar.
Find out everything about your ideal clients, including their demographics and psychographics. This way, you'll be able to create sales messages that speak to their pain points and dreams.
When you write sales messages your ideal clients align with, you'll win their trust and patronage.
2. Write like it's an informal letter
Think about your best friend…
How would you write a letter to them? What would your tone be like? A lecturer's, salesperson's, or bestie's?
Every time you take out your laptop or notepad to create a sales message, write like it's an informal letter.
Whether it's a blog post, sales page, Instagram caption, or email copy, you want to make your audience comfortable and open-minded to your solutions. This is why talking to them as a friend helps you earn their trust.
3. Record conversations with yourself
Call me crazy, but I do this — a lot!
Self-dialogue is a great sales messaging strategy because you can say what's on your mind exactly as it is.
Act like you and your ideal clients at the same time.
Talk about who you are, why you started your business and created your offers, and why they should work with you. Next up, ask yourself those frequent questions they keep asking. Then, answer to the best of your ability.
Do this self-dialogue exercise from time to time. Record yourself while talking about your experiences and how they've affected your business for good.
4. Ask questions from your audience
My Instagram stories have been opening doors to meaningful conversations with my ideal clients these days. Why?
I ask questions.
Take a look at the result from a poll I shared on my Instagram stories that inspired my posts about sales funnels:
Whether it's your IG stories, Facebook posts, or emails, ask questions about what you'd like to know.
Ask your ideal clients about their challenges. Don't be afraid to ask what they want.
5. Interview an ideal client
This is one of the most mind-blowing steps you'll ever take for your business. Interviews, generally, are gold mines!
Interviewing an ideal client is a way to mine ideas for your sales messages. It's an exclusive ticket to launch copy, social caption, and landing page ideas from the horse's mouth.
Here are five things interviewing an ideal client will do to improve your sales message:
It will give you in-depth insights into who your ideal clients are
It allows you to get direct words they use to describe their situations, so you can speak in their language
You're able to see how they feel in real-time when talking about their challenges and goals
It opens a wide door to building a good relationship with a potential client.
6. Mine for stories
Engaging in groups and blogs where your ideal clients hang out isn't enough. You need to pay attention to details that can help you create better sales messages.
Look at posts they share, notice patterns, keep records, and read comments.
Ask yourself:
What are the issues these people have when it comes to what you sell?
What's holding them back from getting the solution?
How can you sell your offer as the transformation they need?
Create a content bank to save ideas you get in posts, comments, or ads — so you never run out of content ideas for your sales message.
But, don't stop at your ideal clients' content. Watch out for your competitors too. Identify content gaps, and take note of the posts people react to on their pages.
Add these ideas to your content bank to create powerful sales messages your ideal clients can relate to.
7. Emphasize the transformation
I won't get tired of saying this: paint a picture of the to-come transformation.
Yes, features are good and benefits are better, but the transformation is invaluable.
You can:
Use proven copywriting formulas to tell stories about your offer transformation
Share your personal experience and how your process helped you
Do a case study for a client's success story
You can also spice up your sales message with walkthrough videos.
Start creating sales messages that sell
It's easy to feel like a robot when you don't know what to say — to someone who you can't see.
But, I don't need a captcha to tell me that you're not a robot. You're a powerful human with an offer that will transform lives and businesses.
With the steps above, you'll be able to create effective sales messaging that makes your ideal clients trust you enough to invest in your offer.
If you need more guided help with creating sales messages for your business, you can book a 1:1 intensive power hour here.
Which of these strategies are you trying first? Tell me in the comments!
Grab the sales page template I used to 3x my client's sales for FREE
Want to sell your offer with sales page copy that works?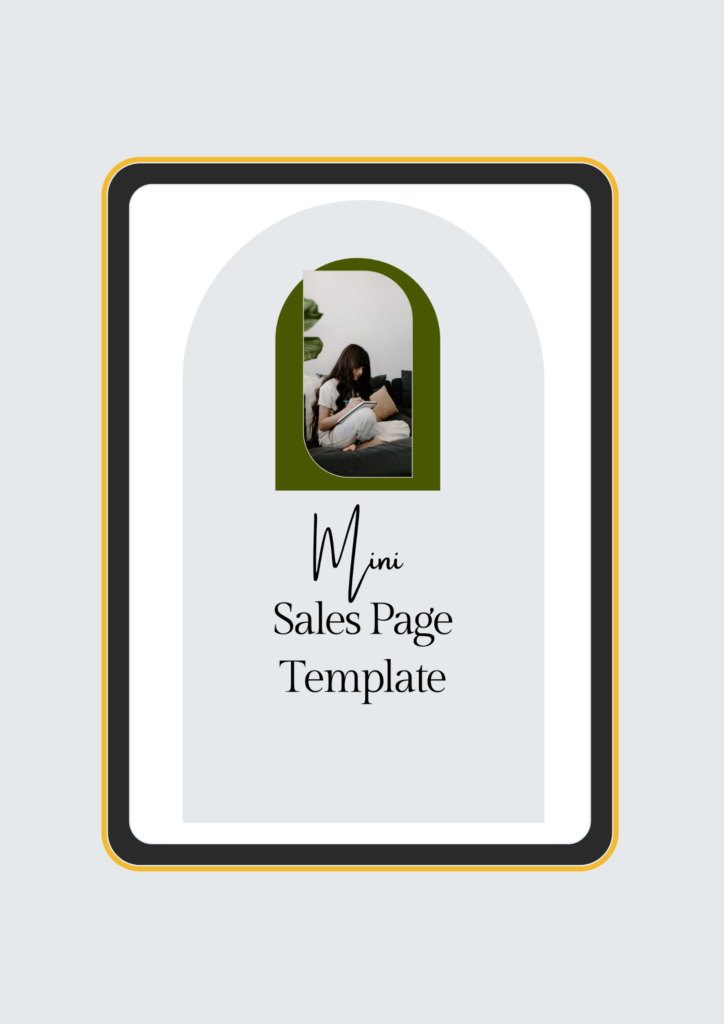 Share this post with your friends!