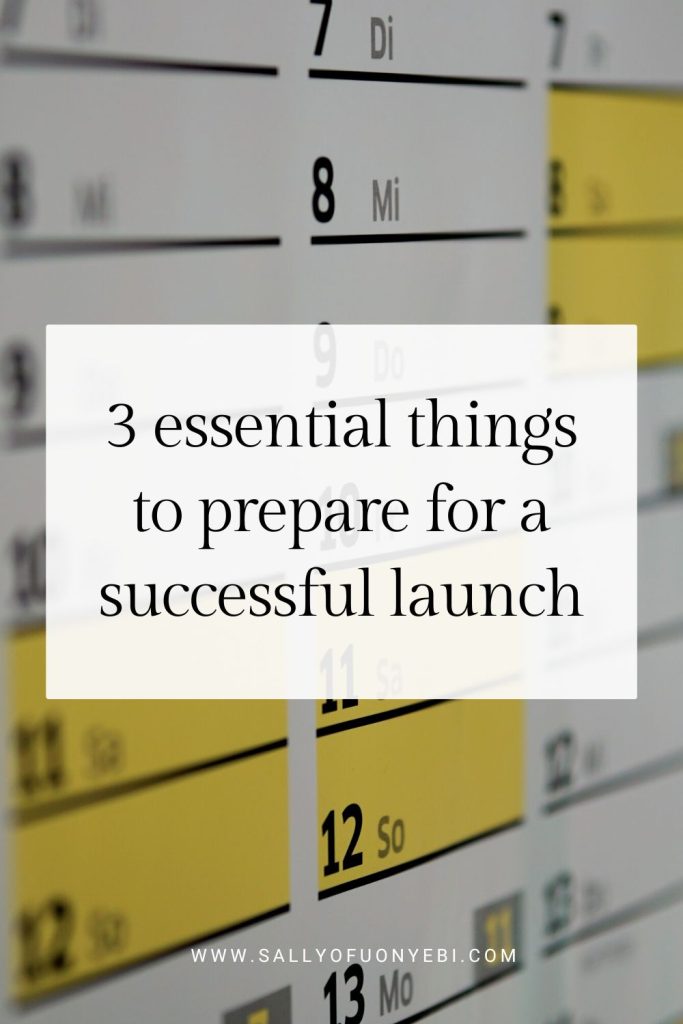 Do you even have to plan a launch? I mean—why can't you just straight up create that product and put it up for sale?
Well, you can. But, you probably won't sell as much as you want to.
Planning a launch lets you create demand. Demand is what sells your stuff.
I know planning a launch involves putting a hella lot in place—from spending countless days, weeks, and even months to put your bomb-ass offer together to finally launching it. Issa lot—and I gerrit.
So, how do you prepare for a successful launch? What do you set in place to ensure that you hit your launch goals?
I'm about to reveal three significant launch essentials you need to prepare and how exactly to do that.
Three major factors play the biggest role in ANY launch success.
All those multiple 5-, 6-, and 7-figure launches you hear about revolve around these 3 core factors.
They are:
Your mindset
Your messaging
Your marketing.
Now, let's dissect each of these factors and get into the tea of how to nail your preparation.
Launch Essentials #1: Your Mindset
A while ago, I commented on a post in a subreddit about building a positive mindset and taking responsibility for our lives rather than blaming everyone else—government, family, and friends.
Some responded that what I said was "some growth guru blah-blah."
But, was it?
Your mind has the power to make or mar your endeavors.
In the Ready-to-Launch Worksheet, you'll find the mindset shift exercise as the first step in the guide. Do you know why?
It's because you can only be as big as what you think of yourself.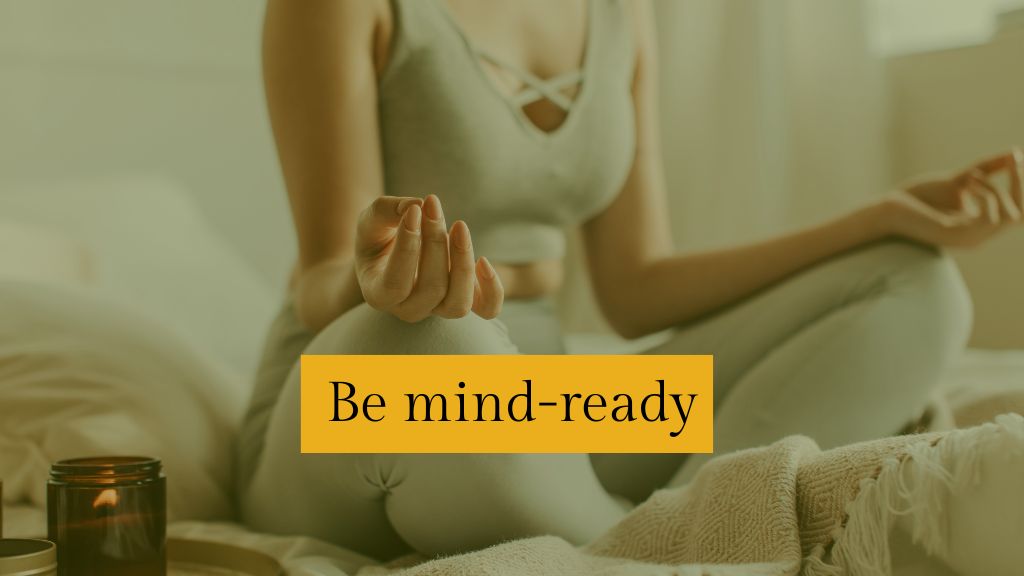 Before you build your launch strategy, first purge your fears, doubts, and limitations beliefs, and open your mind to abundance. Focus on ease, flow, confidence, and abundance because winning starts in the mind.
So, how do you prepare your mindset for a successful launch?
Here are some steps to take to prepare your mindset for a profitable launch:
Declare positive affirmations over your launch and processes
Look at your launch goals and imagine what it would look like to hit them
Remind yourself why you created the offer in the first place
Create a smile folder (sometimes, I call it my happy folder. It's a folder where I keep every good thing someone ever said to me) to reassure yourself of how amazing you are.
Bask in those amazing testimonials and results your clients sent you
Delegate tasks that aren't in your genius zone, so you're not overwhelmed or scared.
Look, every time you're about to doubt your capability, always remember that you're not selling slots. You're selling a transformation.
Launch Essentials #2: Your Message
There are sold-out offers out there that are probably not as good as yours.
I've found that several transformational offers don't sell because the sales messaging is misaligned. Regardless of the product with the best features, the sales message with the strongest convincing power is more likely to win.
What you say about your offer will either increase or decrease its perceived value. This is why it's important to share messaging that touches your audience's core.
Think about these: What launch copy are you putting out about your program? How are you structuring the sales messaging for your course? Is it from a point of empathy or desperation to sell?
Everything has to be aligned, from your social media captions to sales page copy to email sequences.
Aligned with your audience by showing empathy for their situations
Aligned with your brand by highlighting your mission and values, embodying your why and brand goals.
I mean, what is sales copy if it doesn't sell?
So, how do you prepare your launch messaging?
Here are the things you can do to nail your launch messaging:
Plan—not just write—your launch messaging. Plan your content 6 to 8 weeks before your launch date
Develop a messaging framework and content bank that allow you to create impactful launch copy without running out of ideas
Know what type of launch copy assets you'll need—sales page, ad copy, promotional emails, social captions.
You can choose to DIY your launch copywriting or hire an expert to do it for you.
DIY-ing your launch copy will save you money while hiring an expert will save you time and headaches that come with building a strategy.
So, if you're a DIY genius, check out this comprehensive guide on launch copywriting, and grab the Ready-to-Launch Worksheet to start planning the right way.
And if you'd rather have your launch copy done for you, talk to me—'cause I'm ready to go down this route with you.
Launch essentials #3: Your Marketing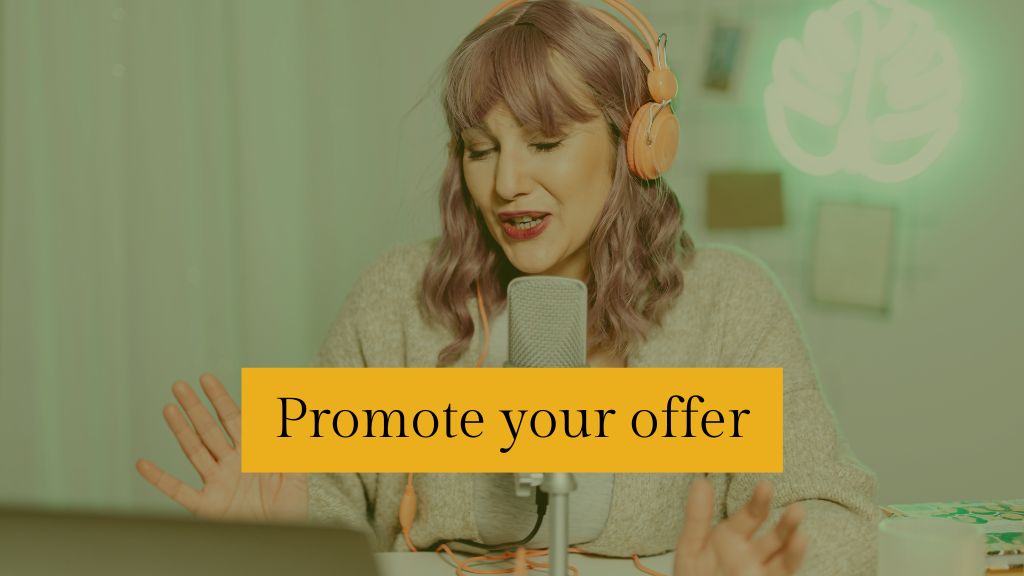 As a creative entrepreneur planning to launch, how does the word "marketing" makes you feel?
Nervous? Stressed? Or like you're a newbie in business?
I know marketing sounds tough. But hey, marketing isn't as complicated as the media makes it look.
It is simply sharing your launch messaging on platforms your ideal clients are so they become aware of your offer.
Think about it like this: No one will know about your offer if you don't tell them you have one.
So, how do you plan your launch marketing?
Here are things you can do to confidently promote your offer:
With these launch essentials in place, you're soooo ready for success!
Planning a launch doesn't have to feel like too much stuff to handle. In fact, it shouldn't.
You can handle it when you figure out what (and how) to prepare and plan—and you just did. Congratulations!
Before you go ahead to start planning, don't forget to grab my Ready-to-Launch Worksheet below. It's free.
---
Get instant access to my Launch Worksheet!
This worksheet helps you build a working launch strategy that prioritizes your goals so you can launch profitably.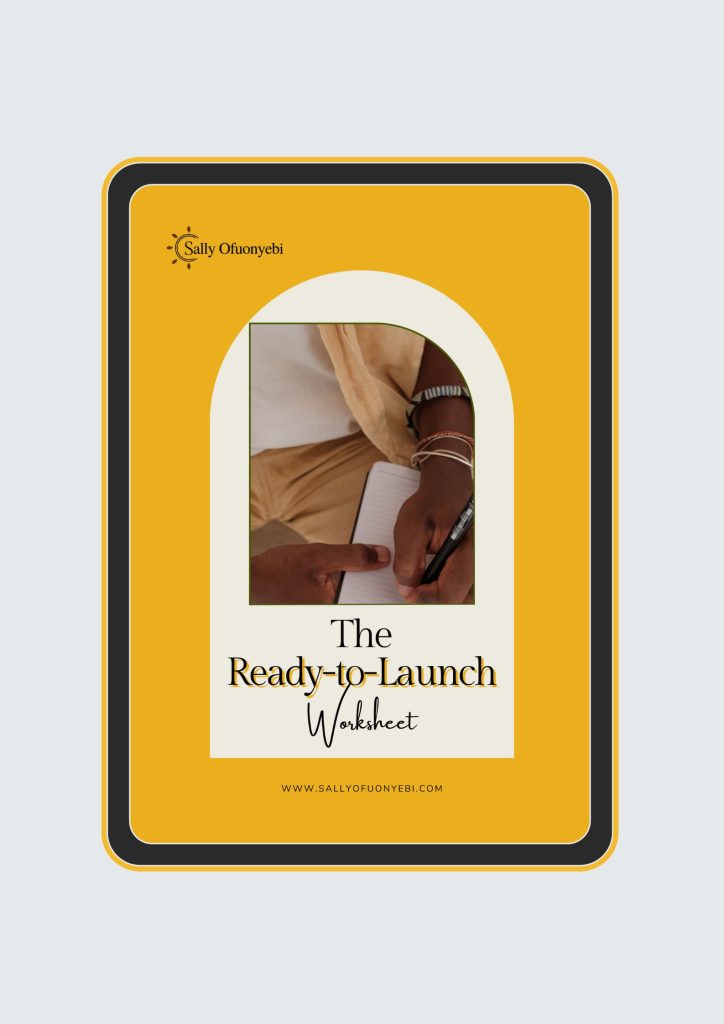 Share this post with your friends!